Cellar Dwellers On Special Teams
January 21st, 2020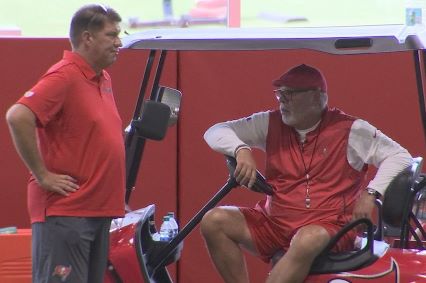 The annual special teams report is in from longtime Hall of Fame voter Rick Gosselin, who legitimately can call himself a Bill Belicheat adviser,
And the Bucs rang the bell with the worst 2019 unit in the NFL.
Gosselin has been doing his yearly special teams rankings since his days at the Dallas Morning News. He has an elaborate system, and you can read the whole thing here.
The Bucs earned "worst" numbers in multiple categories for 2019 and, well, Joe's sick to his stomach about how the Bucs special teams, year-after-year, aren't very special.
So where will the accountability be seen in the accountability-based regime of Bucco Bruce Arians?
Different coaches? Hahaha.
Serious new kicker and punter competition? Highly doubtful. (Bradley Pinion had the 32nd-ranked net punting average in the NFL.)
A significant investment in a returner? Unlikely.
The Bucs did have injuries to core special teams players like Antony Auclair, and the rookie defensive backs weren't very good on special teams, though you won't hear that from One Buc Palace.
Joe suspects these numbers and realities give cornerback/gunner Ryan Smith a better-than-average chance of being re-signed, and T.J. Logan will get every chance to show his very solid, pre-injury punt returning was no fluke.