Baseball, Jameis & Quarterbacking
January 30th, 2020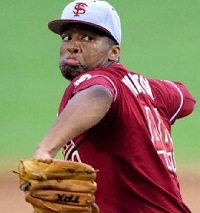 A fourth-round pick of the Kansas City Royals years ago, Hall of Fame QB Dan Marino made a good choice to avoid being a professional third baseman.
Marino shocked the NFL world in 1984, when as a second-year QB he threw for over 5,000 yards (48 TDs, 17 interceptions) in an era when 5,000 yards in a season was unheard of. He was the first to do it and the second didn't come until Drew Brees in 2008.
Joe brings up Marino because he was talking on CBS Sports Radio this week about that 5,000-yard season and how he was proud that the yardage wasn't empty.
Those 14-2 Dolphins threw to win games and close them out, Marino said. Yes, they were an average running team (17th in attempts and 16th in total yards) but there was no star in the backfield. That's not the combination experienced by Jameis Winston in 2019.
This season, Jameis became the eighth QB in NFL history to hit the 5,000-yard mark in a season.
Marino talked about the benefits of growing up playing baseball at a high level. That helps a quarterback in how you "use your body from different angles, use your arm in different ways in sync with your body," he said.
Jameis, like Chiefs Super Bowl QB Patrick Mahomes and Russell Wilson, has a history as an elite baseball player. He, too, was drafted, in Round 15 by the Texas Rangers in 2012, and he played at Florida State University.
Joe can't ignore Jameis' ridiculous turnover ratio, but Joe still has to think the Bucs coaching staff can get a lot more out of Jameis (perhaps playing more to his ability to succeed out of the pocket). Jameis has the talent, including the baseball pedigree that certainly has some value.
Ironically, Jameis was a major relief-pitcher prospect at Florida State University, and those guys are programmed not to be rattled by mistakes.
Does Jameis have it in him to improve his decision-making? That might just be the only real question facing Bucco Bruce Arians.