"You Try"
December 25th, 2019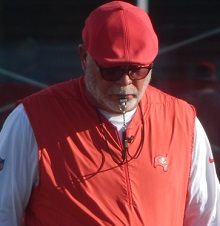 It's rare to hear coaches admit to playing motivational mind games with players.
Bucco Bruce Arians did just that this week.
Very cool.
Remember rookie cornerback Sean Murphy-Bunting's debut in August? Probably not. It was only notable because afterwards Arians stood before a microphone and said, "Bunting didn't show up tonight. I would like to see him show up and get his hands on the ball."
That's harsh early-August talk for a rookie.
Well, Arians revisited that on Buccaneers Radio when talking about the progression of Murphy-Bunting through this season. The head coach revisited needling Murphy-Bunting personally en route to the team bus after that preseason game and asking him to show up.
Asked whether it was a motivational tactic that succeeded, Arians replied with a smile in his voice. "You try."
Astute Bucs fans can piece together a bit of how Arians motivates. Some guys get seemingly endless public love and confidence-boosting chatter; see Ronald Jones, Devin White and Jameis Winston. Others have gotten their share of tough love heard by all.
Arians hasn't pushed all the right buttons, but it's been enough to have the Bucs take a significant step forward.
---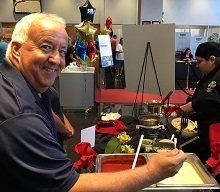 YOU can be on the Ira Kaufman Podcast
On Thursday, the day after Christmas, come to the Bill Currie Ford showroom (5815 N Dale Mabry Hwy. in Tampa) between 11:30 a.m. and 1 p.m. and enjoy free food and your chance to sit down for a few minutes to talk Bucs with Ira Kaufman. You'll get to chat with The Sage of Tampa Bay Sports to be recorded for The Ira Kaufman Podcast!
Yes, you can bro-hug Ira and get a selfie, but keep in mind security will be watching you. And head to BillCurrieFord.com to see all the great end-of-year deals before you arrive.