Bruce Arians Talks Short-Yardage Blues
December 25th, 2019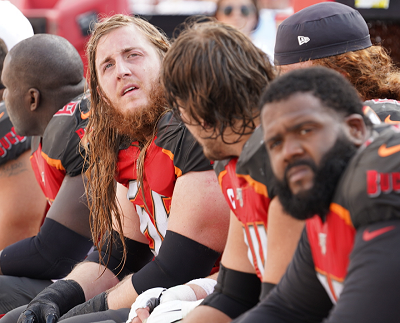 Bucco Bruce Arians was talkin' it up yesterday and Joe was listening for your Christmas pleasure — or pain.
Arians' radio show found its way to the head coach chatting about his offensive line. The assessment of its play against Houston? Pass blocking strong, run-blocking … not quite.
"Running game, I think we were a little bit outphysicaled a couple of times, especially in short yardage," Arians told Buccaneers Radio.
Ironically, the comments about the line came right after Arians talked about the growth of Ronald Jones' game in all phases. Arians did praise the O-line for its blocking on Jones' 49-yard gain against Houston, the first breakout run of his NFL career.
The Bucs' run game failed in four big short-yardage running situations against the Texans. The first and second were on the third drive of the game; that led to a too-long field goal that was blocked. The other two were with Jones failing in Texans territory. Outside of the Jameis turnovers, that was the story of the loss.
Yeah, this Tampa Bay offensive line isn't a punishing short-yardage group. And a lot of that is just straight up want-to, but Joe would still peg most of the running woes on the subpar running backs corps.
---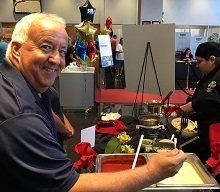 YOU can be on the Ira Kaufman Podcast
On Thursday, the day after Christmas, come to the Bill Currie Ford showroom (5815 N Dale Mabry Hwy. in Tampa) between 11:30 a.m. and 1 p.m. and enjoy free food and your chance to sit down for a few minutes to talk Bucs with Ira Kaufman. You'll get to chat with The Sage of Tampa Bay Sports to be recorded for The Ira Kaufman Podcast!
Yes, you can bro-hug Ira and get a selfie, but keep in mind security will be watching you. And head to BillCurrieFord.com to see all the great end-of-year deals before you arrive.