Staring Down Receivers
December 23rd, 2019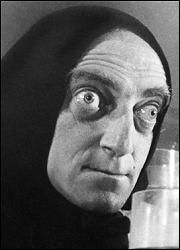 You won't believe how Joe's Twitter mentions light up when Mr. Entertainment, America's Quarterback, Pro Bowler Jameis Winston throws a pick.
The most popular complaint is that Jameis stares down his receivers, which allows defenders to read his eyes and get a jump on a ball.
Sometimes, fans at home see more than folks at the game. Joe does not have easy access to replays in the press box and often has to rely on the JumboTron at the Den of Depression. It's almost always a different angle than the broadcast version.
So Joe cannot always confirm Jameis stares down receivers when he is picked.
However, Bucs coach Bucco Bruce Arians was asked if Jameis needs to look off receivers more. Arians claims the opposite is true, that Jameis looks off receivers so much he misses the big picture.
"No, not at all," Arians said of Jameis needing to look off more. "He actually does it too much. He tries to look safeties off too much and it costs him a couple completions where he's looking off instead of getting his eyes on who he's throwing to."
Joe has no idea what to make of that but Joe will side with Arians only because he has access to all information most of us never will see.
As for Jameis being reckless with the ball, could it just be that Arians' offense is fun and exciting but in the end, reckless offense to begin with?