RoJo Benched
December 1st, 2019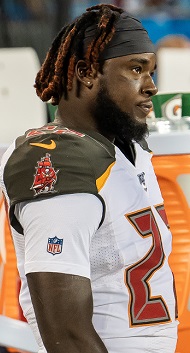 Tough talk after the game from Bucco Bruce Arians.
The head coach arrived in Tampa saying his team would be all about accountability. And while that hasn't always been apparent, it was today.
Ronald Jones was invisible after a couple of poor runs in the Bucs' first drive of the second half. RoJo met the bench for a simple reason, but it wasn't about running.
Joe will let the postgame words of Arians explain.
"RoJo missed a blitz pickup and that's it; you don't get to play no more. Simple," Arians said.
Joe loves the attitude, but Joe also hopes it's not a confidence-crusher for Rojo, who Bucs coaches painted as a guy desperately in need of confidence early this year.
RoJo had a good mojo for a while, but it's faded quite a bit over the last eight games.