Jameis, The Quarterbacks With 28-Or-More-Interceptions Seasons, And Why This Is Different
December 21st, 2019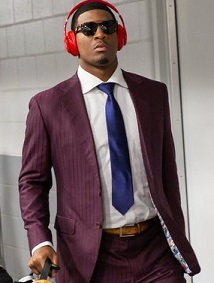 Yes, Jameis Winston now has a whopping 28 interceptions in 15 games this season. America's Quarterback is a generous man.
Only three times in the past 20 seasons have QBs hit the 27 picks mark.
It's an intriguing pair.
Here they are:
Eli Manning, 27 picks in 2013
Brett Favre, 29 picks in 2005
Manning's 2013 Giants team went 7-9 with the 28th-ranked offense in the NFL in both points scored and yards.
Favre's '05 Packers were 4-12 and ranked 22nd in scoring and 18th in yards.
But this year's Bucs entered today's game with no running game and ranked third in both yards and points. So there's a reason why you might be telling yourself, 'I've never seen anything like this Jameis freak show before.'
Breathe deeply, Bucs fans. And definitely wear your seat belt.