"He Is Your Strength And Your Weakness"
December 11th, 2019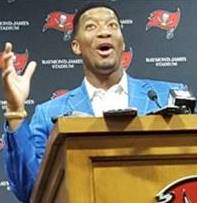 It seems Jameis Winston has a new fan, or at least a fan who has reached a new level of appreciation for America's Quarterback.
And the fan has a giant national audience.
The short video clip below is well done, even if it is Dan Patrick, the well known former BSPN voice who now broadcasts his weekday radio show across the nation.
Patrick says Jameis is the most fascinating quarterback in the nation. "He is your strength and your weakness," Patrick says. (Joe likes that line a lot.) And Patrick notes how Jameis has set some obscure NFL records and more are likely to come.