Gameday Tampa Bay
December 8th, 2019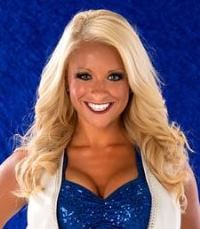 Game 13
Colts (6-6) at Bucs (5-7)
Kickoff: 1 p.m.
TV: WTSP-TV Channel 10, NFL Sunday Ticket Channel 709.
Streaming: Fans may stream the broadcast. Options include Buccaneers.com, CBS All Access app or Yahoo! Sports app. Geographic restrictions apply.
Radio: Buccaneers Radio Network WXTB-FM 97.9 in the Tampa-St. Petersburg region; 97.9 FM ESPN Radio in Tallahassee (Transmisiones de radio en español en WTMP-FM 96.1 y WMGG-AM 1470 en Tampa); SiriusXM Channel 121.
Weather: Great day for a ballgame, per the good people of AccuWeather.com. Tailgaters will enjoy temperatures in the low- to mid-70s which will warm up to 77 at kickoff. The temperature will only slightly increase at halftime before dipping back down 77 at game's end, all under partly sunny skies.
Odds: Per the Mirage in Las Vegas, Bucs  -3; O/U 47.
Outlook: Yes, the Bucs have a snowball's chance of making a wild card run. They just have to keep winning. No margin for error. As Bucs coach Bucco Bruce Arians said last week, it's a one-game playoff. Of course, even if the Bucs win they can still be eliminated if Minnesota beats Detroit today. The Bucs have had a nice little run of late, against garbage teams. If not for a standout performance by the defense last week in Jacksonville, the Bucs may not have pulled it out. Joe still has the words of the one and only Chris "Mad Dog" Russo ringing in his ears that the Bucs "don't handle prosperity well." Today the Bucs have a team sort of in the same boat, a team with talent that has fallen on hard times but remains in the hunt for a wild card. Difference is, the Colts have guys who know how to win important games. Not the Bucs. And of course, the Bucs are playing at home. Need Joe remind loyal readers here that the Bucs have the worst home record in the NFC in the post-Chucky era? Yes, the Den of Depression is not kind to the Bucs. Joe is not impressed with Colts quarterback Jacoby Brissett. If the Bucs are able to get to him with their pass rush, the Bucs could win. With the Colts' offensive line, that might be a good trick.
Trinkets: Colts QB Jacoby Brissett completed 25 of 40 passes (62.5 percentage) for 319 yards with a touchdown against 2 interceptions last week. … RB Marlon Mack looks for his third game in a row on road with 85 or more rushing yards. Has 4 rush touchdowns in his past 3 games against NFC teams. … RB Jonathan Williams has 293 scrimmage yards (97.7 per game) and a rushing TD in his past 3 games. … RB Nyheim Hines had a rushing touchdown last week and had a rush TD in 2 of his past 3 games … RB Jordan Wilkins rushed for 47 yards last week. … WR T.Y. Hilton is injured and will not play. … WR Zach Pascal set career highs in catches (7) and receiving yards (109) last week. … WR Marcus Johnson had 4 catches for a career-high 55 yards last week. … TE Jack Doyle had a season-high 6 catches for 73 yards and a touchdown last week. He has a touchdown catch in 3 of past 4 games. Doyle is tied for fourth among AFC tight ends with 4 receiving touchdowns in 2019. … LB Darius Leonard had 11 tackles and 2 sacks last week. He is the only linebacker in the NFL with 2 or more interceptions and 2 or more forced fumbles in each of the past 2 seasons. … LB Anthony Walker led the Colts with 12 tackles and had a forced fumble and a half-sack last week. … Rookie LB Bobby Okereke had a forced fumble and his first-career sack last week. Okereke is looking for his third game in a row with a forced fumble. … DE Justin Houston had a tackle for loss and a fumble recovery last week. Houston has a sack in 2 of past 3 road games. He had his only career interception facing the Bucs. … QB Jameis Winston had 268 passing yards last week. Jameis had a touchdown against an interception in the two teams' last meeting. Jameis has 300 or more passing yards in 4 of his 5 starts at home in 2019; Jameis has 8 games with 300 or more this season, tied for most in the NFL (Matty Ice). … RB Peyton Barber had two rushing touchdowns last week, his second career game with two or more scores. … WR Mike Evans has 457 receiving yards (91.4 per game) and 2 touchdowns in 5 career games against an AFC South team. Evans has 9 receiving touchdowns in 2019, tied for most in NFL. … WR Chris Godwin has 6 or more receptions in 2 of his past 3 home games. Godwin (career-high 1,121 yards — second in NFL) and Evans (1,096 yards — third in NFL) are the only pair of teammates with 900 or more receiving yards in 2019. … WR Breshad Perriman set career highs in receptions (5) and receiving yards (87) last week. … TE Cam Brate had a receiving touchdown in his last game against the Colts. … LB Shaq Barrett had 2 sacks and a forced fumble last week and looks for his third game in a row with a sack and a forced fumble. He leads the NFL with a career-high 14.5 sacks in 2019. … Rookie LB Devin White had 7 tackles, his first career interception and a 14-yard fumble recovery-touchdown last week, his first career fumble recovery and touchdown. White is the only rookie in 2019 with 2 or more forced fumbles (2), an interception and a fumble recovery. … LB Lavonte David had 7 tackles and a pass defended last week. Looks for this third straight game with a pass defended. Since 2012, David is 1 of 3 linebackers (Luke Kuechly and Alec Ogletree) with 40 or more passes defended (43) and 10 or more interceptions (11). … DT Ndamukong Suh looks for his third game in a row with a fumble recovery. … DE Jason Pierre-Paul had a sack and 2 tackles for loss last week. JPP looks for his third game in a row with a sack. He has 5.5 sacks and 8 tackles for loss in his past 4 games against AFC South teams.
---
TAMPA TWO dives into Bucs-Colts and more!!! Derrick Brooks, Ira Kaufman. What more do you want? Presented by Caldeco Air Conditioning & Heating, another gem from The Identity Tampa Bay.