4,115 Passing Yards For Jameis Winston, 7 Shy Of NFL Lead
December 8th, 2019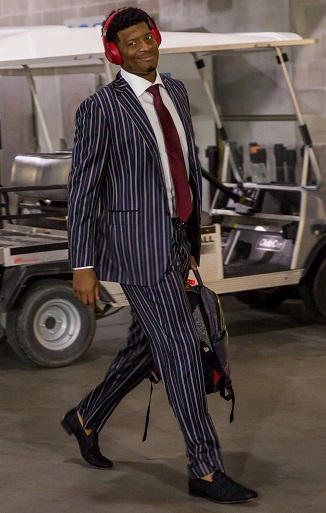 Life is getting more challenging for the throw-Jameis-overboard crowd.
Oh, Joe has no doubt this group will be loud and proud no matter how this Bucs season ends. And that very well could include Jameis Winston leading the NFL in passing yards.
You read that correctly.
Through 13 games, Jameis has thrown for 4,115 yards, seven shy of Dak Prescott for the NFL lead. No other quarterback is within range of those guys.
It's a stunning total. Unlike Prescott, Jameis has no running game. None. That plays out week after week after week.
Yes, one reason Jameis throws so much is because he sometimes digs a hole for his team and has to yank them out of it. But Jameis has proven this year to be a prolific and versatile passer. Take today, Mike Evans goes down and the inevitable changes in the Colts defense didn't faze him a bit.
Today's career day for Jameis (456 yards) was no fluke. The guy can sling it in all kinds of ways.
Those damn turnovers, though, can Jameis ever shake them? Because that's not the kind of play that wins in the playoffs.
However, Blake Bortles was a play or two from the Super Bowl two seasons ago, and he played rather inconsistently for the Jags that season and well in the playoffs. So don't tell Joe that Jameis can't at least do the same.