More Wasted Heroics
November 3rd, 2019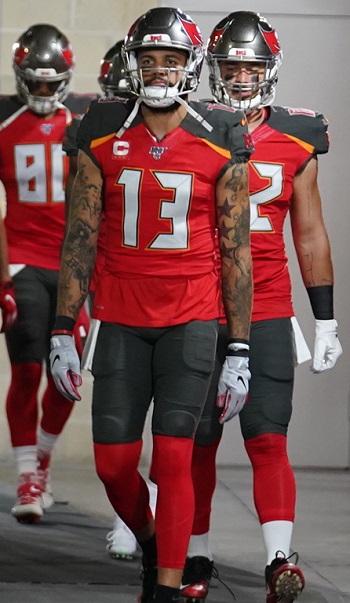 The greatest receiver in Buccaneers history is now on pace for 100 receptions, 1,684 yards and 14 touchdowns for the 2019 season.
It's a shame that his greatness is being wasted. After this season, it's likely that at least half of Evans' career is over. That's just an NFL reality. Few receivers make it a dozen years.
It seems Bucco Bruce Arians and Byron Leftwich have finally figured out that pounding Evans is a good strategy. Dirk Koetter could have told them that months ago.
Last week in Tennessee, the Bucs targeted Evans 12 times but not once in the fourth quarter. Today, Evans was targeted all game long and finished with 16 balls thrown in his direction. He caught 12 for 180 yards and a touchdown.
Sometimes it feels like the only guys who can stop Evans are Bucs coaches. It was great to see him a little more in the slot today and working the entire field.
It'll be fun to see Evans in Orlando at the Pro Bowl again this season. Unfortunately, he'll be well rested when the late-January game kicks off.