Jameis: "That Was A Really, Really Ugly Win"
November 10th, 2019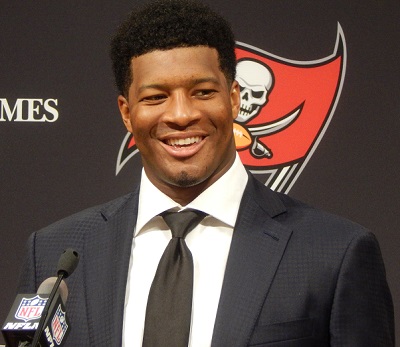 Wins are wins and style points matter little, but they do matter more when you're trying to turn around a losing program and a long-time losing culture.
How you play counts. It always will to the fans who live and breathe football year-round.
And that's what the NFL and the Bucs want: fans who care about everything 24/7.
Joe already noted it was ugly NFL football by both teams on display for much of today's Bucs win against the Cardinals. But it's rare to hear Jameis Winston call any win "ugly." And he did just that during his postgame news conference and even called it a "really, really ugly win." And he called it ugly other times.
The Bucs had three bad turnovers (two for Jameis), so Joe suspects Jameis is putting a share of that ugly on himself.
Still, this ugly talk illustrates how potent the Bucs offense is. They racked up more than 450 yards of offense and 30 points, and still it's being referred to as an ugly effort with offensive line breakdowns, pre-snap penalties, many negative runs and turnovers.
This Bucs offense could be so special if it could find a way to clean things up and get more aggressive at the line of scrimmage.