Jameis On A Hot Streak
November 24th, 2019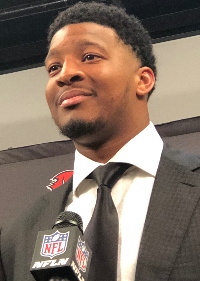 America's Quarterback, Pro Bowler Jameis Winston, is racking up numbers just like the best of the best are doing.
Dude is throwing up 300 yards in a game like clockwork. Consider Jameis, by throwing for 313 yards today in a lopsided win over the Dixie Chicks, stretched his 300-yard games streak to six. It's a team-best streak.
Jameis also tied a Bucs record he established by throwing for 22 touchdowns in 11 games. Jameis also accomplished this in 2016.
But yeah, the Bucs want to let this guy walk away because Andy Dalton.