Jameis Doesn't Make the Cut On Chris Simms' Top 16 Quarterbacks Of 2019
November 6th, 2019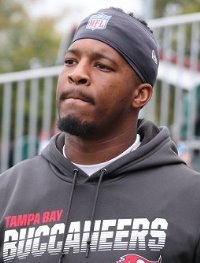 Here's an interesting list based on film study through nine weeks of the 2019 season:
Former Bucs quarterback Chris Simms breaks down all things QBs and more for NBC Sports and he's one of Joe's favorite analysts. Not only is Simms a Bucs fan who clearly watches Bucs film and is fair on Jameis Winston, he does a great job overall with Xs and Os.
This week, Simms churned out his list of top-16 quarterbacks this season — ranked based on 2019 performance alone — for PFT Live and here it is in order.
Russell Wilson
Deshaun Watson
Aaron Rodgers
Patrick Mahomes
Lamar Jackson
Matthew Stafford
Tom Brady
Kirk Cousins
Jacoby Brissett
Dak Prescott
Carson Wentz
Drew Brees
Derek Carr
Matt Ryan
Jimmy Garoppolo
Kyler Murray
No Jameis to be found.
Joe can't quibble too much here. Joe would put Jameis ahead of Kyler Murray, but rookies are tough to grade. Clearly, Murray is improving steadily and turned in a good performance against a tough San Francisco defense in his last game.
Derek Carr is having a Pro Bowl season and is completing about 72 percent of his passes. Jacoby Brissett has been so consistent, and Jimmy Garoppolo is doing whatever he must to win.
Matt Ryan might not be better than Jameis this season. He's rivaled Jameis with bonehead plays and lots of yardage.
Joe suspects Jameis might land at No. 17 when Simms expands his rankings soon.
If Jameis finishes the season largely considered a very-middle-of-the-pack QB, what's he worth?
Decision Jameis looms.