Ira Kaufman's 10 Takeaways From Bucs-Seahawks
November 4th, 2019
BY IRA KAUFMAN
This loss stung, but it felt different.
The Bucs did a lot of things well Sunday in Seattle, acquitting themselves with distinction in the trenches against one of the league's more physical clubs. Sometimes, you've just got to give the other guy credit and in this case, the other guy was MVP front-runner Russell Wilson.
Jameis Winston was very good, but Wilson was great in shredding a secondary that has emerged as the primary culprit during this disheartening 2-6 start. He has now thrown 22 TD passes and one interception this season, a historic ratio.
If the 7-2 Seahawks had to play without Wilson, you're looking at a 4-5 football team, perhaps even a 3-6 club. He's that good.
Tampa Bay hustled, played hard and made plays. The Bucs didn't give this one away — the Seahawks took it. No shame there, but this 4-game tailspin has sucked the life out of a loyal fan base.
Apathy is starting to set in and you will see that manifested in the turnout at Raymond James Stadium against the 5 1/2-point underdog Cardinals as Bruce Arians welcomes some familiar faces to Tampa.
Here's how the Bucs fell short in the final leg of their spin around the NFL globe:
* In the past two weeks, Mike Evans has reclaimed his stature as one of the league's elite receivers. The Titans and Seahawks chose to cover him with one defender and paid a harsh price. It will be interesting to see if Arizona assigns perennial Pro Bowl CB Patrick Peterson to shadow Evans, who is on pace for 100 catches, 1,684 yards and 14 TDs.
* Wilson is at the peak of his prodigious powers. He has the experience, the smarts and the athleticism to win games virtually by himself and Sunday was a graphic example. On paper, the Seahawks don't have the manpower to roll up 31 first downs and 492 yards, but Wilson just turned D.K. Metcalf into a serious weapon.
* Props to the Buc offensive line for giving Winston a clean pocket most of the day. Both of Seattle's sacks came from linebackers and the Seahawks added only 3 QB hits, compared to 11 hits and 3 sacks against Wilson. The blocking in front of Ronald Jones on that opening-drive TD run was superb.
* We have to be honest here — the Bucs caught major breaks. Bobby Wagner, one of the NFL's premier linebackers, virtually handed Tampa Bay four points when he inexplicably hit Winston following a third-down incompletion. Jones scored on the next snap. Breshad Perriman's first TD catch as a Buc came off a ricochet on a ball that should have been intercepted. Finally, Jason Myers missed a 40-yard FG that would have won the game for Seattle in regulation.
* Got to love the hustle by Evans and Devin White. Evans ran down Rasheem Green as he returned a fumble from midfield to the Tampa Bay 15. Seattle settled for a field goal, so that was a 4-point tackle. White, who finished with 12 stops, ran down Chris Carson during a long run and punched the ball out of his hands. The Seahawks maintained possession as the ball skittered out of bounds, but White's closing speed and determination were on full display.
* After a 2-week turnover fest, Winston played under control and gave his team a chance to win. His 5-yard scramble on fourth-and-5 late in regulation was clutch and he remained poised in a noisy venue known for rattling quarterbacks. It's hard to ask more out of an offense that went 6-for-14 on third down, 4-for-4 in the red zone and maintained possession for 35:25.
* Tampa Bay almost paid the ultimate price for poor time management late in regulation. A pass to Evans gave the Bucs a first down at the 1-yard line with less than a minute remaining, but the Bucs used a quick snap and tied the score with 46 seconds left, plenty of time for Wilson to set up Myers for a potential game-winning FG. When you go against a franchise QB, playing the clock is as important as playing the score.
* Vita Vea was a major force inside, time and again. Although he's unlikely to accumulate a lot of sacks, Vea's power and quick feet make him a critical part of Tampa Bay's pass rush.
* White and Lavonte David took turns spying on Wilson, with some success. Wilson didn't hurt the Bucs as a runner until late in the game, but his ability to get outside the pocket helped him extend plays and torment the Bucs downfield.
* Saving the worst for last … what can you say about this secondary? Wilson made his share of terrific throws, but too many busted coverages and mis-communications throughout kept those chains moving. At some point, Todd Bowles may have to abandon his aggressive instincts and turn away from man coverage. It's not working, and it's not getting better. In the past six games, Buc opponents are averaging 34.5 points. On Sunday, Winston and company deserved better.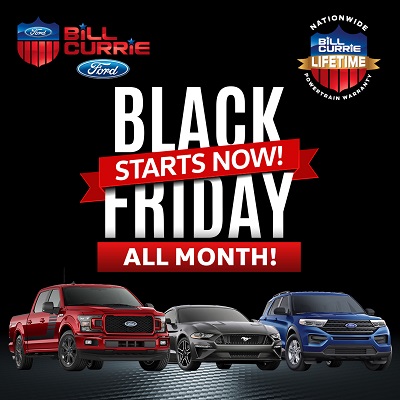 Ira Kaufman launched his professional NFL coverage in 1979, back when Earl Campbell was the toast of the league and Lee Roy Selmon was defensive player of the year. After a lifetime at The Tampa Tribune, "The Sage of Tampa Bay Sports" joined JoeBucsFan.com in July of 2016. His twice-weekly podcast and three columns per week appear here year-round and are presented by Bill Currie Ford. Tampa Bay's only Hall of Fame voter is a regular on SiriusXM Mad Dog Radio and a part of the FOX-13 Tailgate Sunday show, in addition to his other appearances. You can hang out with Ira during every Bucs road games at Buffalo Wild Wings. His schedule is linked here.