Bucs Get A Saturday Game, Dec 21
November 12th, 2019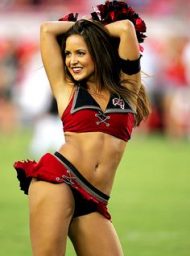 The unknown on the Buccaneers' schedule is now a known quantity.
The t0-be-determined time and date of the Bucs-Texans game at the Den of Depression has been finalized, the NFL announced today.
It's a 1 o'clock kickoff on Saturday, Dec. 21.
Fun times. Joe loves Saturday NFL games during the holiday season.
The Bucs will be on the national stage, NFL Network, while the game will air locally on WMOR-TV.
The Texans lead the NFC South and the Bucs surely will have an opportunity to screw up Houston's playoff plans.
Maybe Vernon Hargreaves will latch on to the Texans to make things more interesting.