Bad Gamble
November 21st, 2019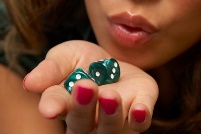 On paper, and heard through a Bucco Bruce Arians explanation, it seemed like a smart thing to do.
The best cornerback on the worst secondary — not a title one strives for in the NFL — didn't play one snap last Sunday, so Bucs fans are still wondering why rookie corner Jamel Dean didn't see the field.
Dean was coming off his best game as a pro and was healthy. His reward? Hello, bench.
But Dean was not benched for anything bad, Arians explained. Dean is not a good zone coverage guy, Arians said. And since the Bucs were going to play a lot of zone against the Saints, playing Dean would be like fitting a round hole in a square peg.
Sort of like expecting a fastball hitter to drive in runs facing a junkball pitcher.
And, since #ItsABucsLife, Drew Brees sliced and diced the Bucs' secondary apart. What's new?
But Jenna Laine of ESPN believes Arians and Bucs defensive coordinator Todd Bowles outsmarted themselves. Laine, armed with research from her employer, found not playing Dean because the Bucs were going to play zone was bad logic and a bad gamble.
According to ESPN Stats & Information, Dean's four pass breakups on 19 snaps played in zone coverage this year are more than any other player on the team. (He has two pass breakups and an interception on 41 snaps in man coverage.)
Well now, this is interesting.
To be fair, Arians said earlier this week that the Bucs should have played Dean and that he must be on the field more in games the rest of the season.
Given Laine's information, it is fair to wonder if Dean didn't see the field on defense against the Saints for some reason other than zone or man coverages?
---
Presented by Caldeco Air Conditioning & Heating, TAMPA TWO is back with a new episode, with Bucs legend Derrick Brooks and Ira Kaufman diving deep into Sunday's mess against New Orleans. Another great production from The Identity Tampa Bay and Joe.