Two Encouraging Signs For Pass Rush
October 14th, 2019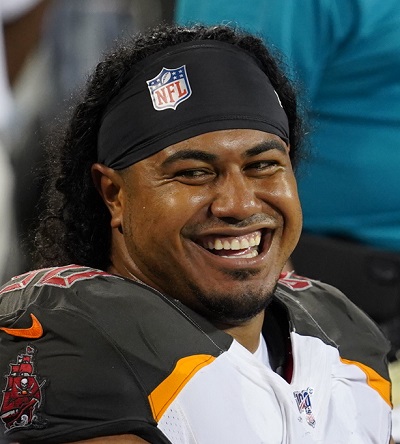 Hey, Joe's not all gloom and doom today.
The Bucs notched two second-quarter sacks yesterday when the game was still in play and there was something very special about those forgotten plays.
First and foremost, both sacks of Panthers QB Kyle Allen were from a four-man rush. No blitz at all. Second, neither was from the NFL sacks leader, Shaq Barrett. That's progress.
The first sack was with the Panthers in a max-protect kind of setup. Four vs. six and the Bucs won. Chris McCaffrey ended up blocking nobody as Vita Vea blew up the pocket and Carl Nassib, who was beating his man, cleaned up off the left edge. Rookie DE/LB Anthony Nelson was substituting for Barrett on the right side.
On the second sack, McCaffrey was in to chip/double team Barrett and Vea blew up the pocket while Ndamukong Suh took longer to beat his man. Both shared the sack on the stat sheet.
Joe would have loved to see more of a pass rush in the second half, but the Panthers didn't need to pass much, and played it conservative.
Still, the Bucs generating a four-man pass rush is good news. As Joe has written repeatedly, their blitzers don't get home, so a more traditional rush is imperative. Rookie savior LB Devin White is supposed to be a hell of a fast blitzer, so Joe hopes to see that part of his game soon.