Downgraded
October 16th, 2019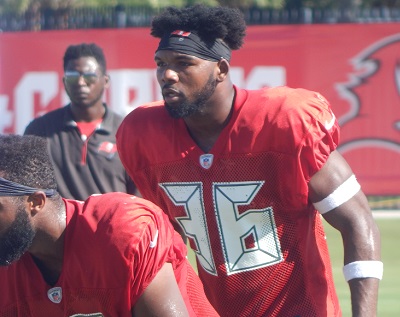 There won't be any Tyrann Mathieu comparisons coming again any time soon for cornerback/safety/nickel M.J. Stewart, the No. 53 overall pick in the 2018 NFL Draft.
Cornerback Stewart took 32 percent of the defensive snaps against New Orleans two Sundays ago. Against the Panthers three days ago, he took a grand total of one.
Joe wonders what Stewart's trade value would be if he can't crack the lineup on one of the worst pass defenses in the NFL?
Stewart's special teams duties were increased against Carolina, but he's not special there, either.
It sure seems like Stewart's fall from grace can't be blamed on Mike Smith and his staff. He had a healthy offseason and appeared to be emerging as a player, and then the regular-season lights came on.