Turtleball
September 24th, 2019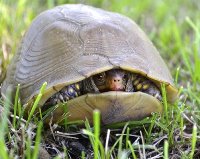 When Matt Gay missed his would-be game-winning field goal Sunday night, Joe had indigestion.
Still, Joe isn't sure it came from watching the Bucs offense play scared football in the fourth quarter or from a halftime Cuban sandwich.
Joe particularly was depressed if not angered when the Bucs had the ball on the Giants-9 with 13 seconds left, the Bucs didn't try a shot in the end zone, maybe two, that would have sealed the deal.
Instead, the Bucs lost seven yards — on purpose! — to set up a field goal attempt from a kicker who already had a case of the yips that day.
We know the result.
But Aaron Schatz, the patriarch of FootballOutsiders.com, was also outraged at Bucco Bruce Arians settling for a field goal, only earlier. In the Bucs' first possession after America's Quarterback, Pro Bowler Jameis Winston, threw a pick, the team went full-blown turtle and didn't once try a pass as the drive stalled on fourth down at the Giants-2.
That, Schatz said, is when the Bucs should have gone for a touchdown instead of a field goal.
Bucs kick a field goal to go up six. Kicking a field goal to go up six is the worst. Just go for it. Fourth-and-2 on the Giants 5.
Have former Bucs commander Greg Schiano and inept Lovie Smith so poisoned the Bucs' sideline that whatever coach walks on the same ground suddenly is overcome with fear? It may be.
What a rotten biscuit Sunday was!