Too Slow, Too Undisciplined And Too Sabby
September 23rd, 2019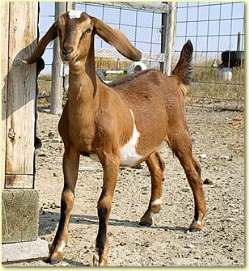 It was quite a brutal almost historic second half for the Buccaneers secondary, one that was supposed to be repaired.
It all started on the first offensive play of the third quarter.
The Bucs sent yet another fruitless blitz at Giants rookie QB Daniel Jones and Jones threw a 15-yard strike over the middle to Evan Engram at the Giants' 40 yard line. He took it to the house after rookie safety Mike Edwards took a Sabby Piscitelli angle on him and completely whiffed.
Edwards didn't stumble or slip, and he didn't have to get around a block. He just missed. Vernon Hargreaves couldn't shed a block to drive Engram inside and there went the big tight end down-the-sideline on a TD run.
A few minutes later, Giants WR Darius Slayton, not to be confused with Odell Beckham, Jr, easily beat Hargreaves and Edwards on a 46-yard bomb down the middle of the field. Slayton ran past Edwards like he wasn't even there.
Another few minutes later, Giants wide receiver Sterling Shepard not only took an illegal hands to the face from Hargreaves at the line of scrimmage, he recovered and beat him for a seven-yard touchdown grab on 3rd-and-goal. On the TV broadcast, Bucs legend Rondé Barber said Hargreaves put himself out of position by committing the penalty, also noting he jammed the receiver and missed.
After embarrassing special teams tackling attempt by rookie backup cornerback Sean Murphy-Bunting, the No. 39 overall pick, the Bucs were back on defense again. But this time the secondary held and forced a coverage sack that led to a punt.
After Shaq Barrett dominated a couple of series, it was time for the secondary to clamp down and hold a 31-25 lead against a rookie QB. But they got carved up in a hurry.
Todd Bowles went to a prevent defense that didn't work, and then the trio of Jordan Whitehead, Vernon Hargreaves and M.J. Stewart botched a coverage on Sterling Shepard and combined to miss two tackles en route to a 36-yard gain to the Bucs' 12 yard line.
Ballgame.
It was a troubling half on the heels of nickel corner Stewart looking slow chasing Jones on a touchdown run in the first half.
Joe fears there are a lot of growing pains ahead for the secondary against legitimately powerful offenses and experienced quarterbacks.