Ira Kaufman's 10 Takeaways From Bucs-49ers
September 8th, 2019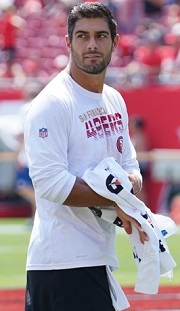 BY IRA KAUFMAN
JoeBucsFan.com columnist
Presented By
Tim McGraw sang a few songs about heartache and regret before the home team supplied the chorus.
The Bucs were in a giving mood Sunday against a franchise that went 0-8 on the road last season, a 49ers team that traveled cross-country before facing 93-degree heat.
The worst part of all is that San Francisco didn't play particularly well. The 49ers played hard — and they needed all that resolve to overcome two giveaways and 11 penalties, including three that nullified apparent touchdowns.
Here's how the Bruce Arians era in Tampa began:
*You've got to start with Jameis Winston, whose 45.4 passer rating looks more like a January thermometer in Brooksville. Winston threw a pair of pick-6s and another interception. Yes, he faced some heat against a strong pass rush, but Winston made too many poor decisions.
*That's not supposed to happen under Arians, who was asked in January if he can live with interceptions. "Yes," he said. "One."
*If you're looking for bright spots in Tampa Bay's offense, look no further than second-year back Ronald Jones. He lived up to the training camp hype with 75 yards in 13 carries. He ran hard and he ran decisively. The run-blocking up front was solid and Jones proved he can be effective between the tackles.
*I talked to Kwon Alexander after the game and he insisted the helmet-to-helmet hit against Winston that led to his ejection was a complete accident. He said he spoke to Lavonte David before the game and Alexander said he was proud that his new teammates had his back. "It wasn't intentional," he said of the collision. "I was just playing hard."
*In case you're wondering, Gerald McCoy was credited with one tackle in his Carolina debut. Nick Bosa, who had 3 stops, a sack and 3 QB hits in his first NFL game, is the real deal.
*Bucs rookie safety Mike Edwards, hampered for the last month by a hamstring injury, played very little. Still, Edwards turned in what looked like a key defensive play when he smothered a third-down pass and forced the 49ers to settle for a FG and a 23-17 lead with 2:17 remaining. Buc fans need to see a lot more of Edwards.
*Ndamukong Suh gave the Bucs a physical presence inside. He announced his arrival 10 minutes into the game when he dropped Tevin Coleman for a 1-yard loss on third-and-1.
*O.J. Howard had a day to forget. The 49ers limited him to 4 catches for 32 yards and Howard's hands led directly to two turnovers. His early second-quarter fumble stopped a drive at the 49ers 9-yard line. Nine minutes later, Winston's pass skipped off Howard's hands for an interception.
*Cameron Brate was asked how he felt seeing two TD catches wiped out by penalties on the same second-quarter drive. "That was a bummer," he said with a wry smile. Then Brate turned serious. "Coach has been harping that we've got to eliminate Bucs being Bucs," he said. "That's kind of his go-to saying. Today, we just beat tourselves."
*That may be true, but self-destructive tendencies don't go over well with a fan base waiting 11 years for January football. A new coaching staff was supposed to usher in a more disciplined approach. Fewer turnovers. Fewer penalties. Fewer heartaches. "Bucs being Bucs." We've seen this movie before. It's rated PG.
Pretty gruesome.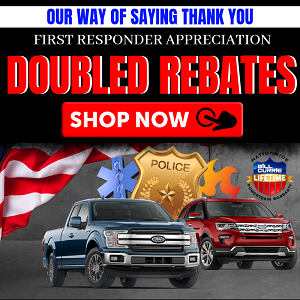 ---
Watch every road game at Buffalo Wild Wings with Ira Kaufman and JoeBucsFan.com readers. Great giveaways, too. The preseason opener was a blast.
BE THERE NEXT THURSDAY ON BIG BEND ROAD IN RIVERVIEW!!!! Kickoff at 8:20. The fun kicks off at 7:30 p.m.