Gameday Tampa Bay
September 8th, 2019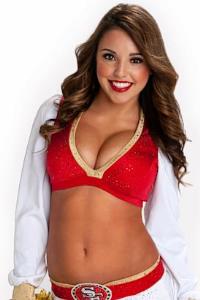 Game 1
49ers at Bucs
Kickoff: 4:25 p.m.
TV: WTVT-TV Channel 13, DirecTV/NFL Sunday Ticket Channel 716.
Radio: Buccaneers Radio Network WXTB-FM 97.9 in the Tampa-St. Petersburg region; 97.9 FM ESPN Radio in Tallahassee (Transmisiones de radio en español en WTMP-FM 96.1 y WMGG-AM 1470 en Tampa); SiriusXM Channel 81.
Weather: It is going to be a toasty one, a rare summer day in Tampa where there isn't expected to be rain or at least cloud cover. The sun will just beat on tailgaters, players and fans alike. The hardcore tailgaters will guzzle alcohol in the upper-80s, the Tim McGraw fans will bounce and sway in the low 90s and by kickoff, look for the temperature to be 91 degrees under sunny skies, per AccuWeather.com. By the end of the game in the early evening, temperatures should cool off to 87.
Odds: Per the Mirage in Las Vegas, Bucs -1.5; O/U 51.
Outlook: For Joe this is quite simple: it is all about the offensive line of the Bucs. In Week 3 of the preseason, the regular-season dress rehearsal game, the line was absolutely worked over by the Browns' defensive line. Now the Browns may have the best defensive line in the NFL, but the 49ers' may be second. Unlike the Bucs, 49ers general manager John Lynch believes in getting after the quarterback. To be honest, whatever the Bucs did or didn't do to get ragdolled by the Browns may have been the best thing that happened to them. The Bucs got two weeks to work on what needs fixing, or to work on how to change up assignments in order to avoid a repeat of that debacle. If the Bucs gameplan properly, they should have better blocking. And if the Bucs can block well enough, Joe expects America's Quarterback, Pro Bowler Jameis Winston, to be fine. Joe has a hunch the defense will be OK. The way Joe sees it, the defense has to keep the 49ers and quarterback Jimmy GQ under 24 points. If the 49ers score 24 points or anything more, Joe believes the Bucs will be in for a dogfight. And if the Bucs cannot block, God help Jameis.
Trinkets: The two teams have had signature wins against the other to open an NFL season. In 1986, Ronnie Lott had two of the 49ers seven picks, most interceptions in a game in Bucs history. And 11 years later in 1997, Warren Sapp had 2.5 of the Bucs seven sacks, knocking Steve Young out of the game. Fair to say when these two teams meet in Week 1, the big dogs come out to play. … QB Jimmy GQ has a career .800 winning percentage (8-2), highest among active quarterbacks (with a minimum 10 starts). He has 2,260 pass yards (282.5 per game) in eight starts with San Francisco. … RB Matt Breida had 1,075 scrimmage yards and five scrimmage TDs (three rushin, two receiving in 2018). Averaged 5.3 yards per attempt last season, second-highest among running backs with at least 150 attempts. … RB Tevin Coleman makes San Francisco debut. He has a career-high 1,076 scrimmage yards with Atlanta in 2018. … TE George Kittle had 1,377 receiving yards last season, most by a tight end in a single season in NFL history. He ranked third among tight ends with 88 catches in 2018, most by a tight end in a single season in franchise history. Kittle has 1,892 receiving yards and needs 883 more to surpass Hall of Fame tight end Mike Ditka (2,774) for most by a tight end in his first three seasons. … WR Dante Pettis is tied for the team-lead with five touchdown catches in 2018. He had 77 receiving yards and a touchdown catch in the last meeting with the Bucs. … DT DeForest Buckner led the 49ers with a career-high 12 sacks in 2018. He had a sack against the Bucs in their last meeting. … DE Dee Ford makes his San Francisco debut. He had a career-high 13 sacks and tied for first with seven forced fumbles with Kansas City last season. … LB Kwon Alexander makes his San Francisco debut. The former Bucs middle linebacker has 90+ tackles in three of his past four seasons. … LB Fred Warner led the 49ers with 123 tackles in 2018, third-most among rookies. … Veteran CB Richard Sherman has 32 career picks, tied for second-most among active players. … DE Nick Bosa was selected second overall in the 2019 NFL Draft. … QB Jameis Winston passed for 2,922 yards in 11 games in 2018. He has 10 touchdowns vs. two interceptions in his last four home starts. Jameis had 312 passing yards and 2 touchdowns vs. 0 interceptions in his last meeting with the 49ers. … RB Peyton Barber led the Bucs with a career-high 871 rushing yards and 5 rushing touchdowns in 2018. He had a rushing touchdown in the last meeting between the two clubs. … WR Mike Evans ranked third in the NFL with a franchise-record 1,524 receiving yards in 2018 and joined Hall of Famer Randy Moss and Bengals receiver A.J. Green as the only players in NFL history with 1,000+ receiving yards in each of their first five seasons. Evans has 6,103 career receiving yards and 40 touchdown catches, both most in franchise history. He has 212 receiving yards (106 per game) and 2 receiving touchdowns in two career games vs. the 49ers. … WR Chris Godwin set career highs in catches (59), receiving yards (842) and receiving touchdowns (7) in 2018. … TE Cam Brate is one of three tight ends (along with Kansas City's Travis Kelce and Philadelphia's Zach Ertz) with at least 20 touchdown catches (20) since 2016. Brate is the lone tight end with at least six receiving touchdowns in each of his last three seasons. … LB Lavonte David led the Bucs with 120 combined tackles last season (tackles and assists). It was his sixth season at 100 or more. David has 884 combined tackles since 2012, third-most in NFL. David aims for his third game in a row against the 49ers with a forced fumble. … DT Ndamukong Suh makes his Bucs debut. He has 56 career sacks, third-most among active tackles. … OLB Carl Nassib had a career-high 6.5 sacks in 2018.