49ers 31, Buccaneers 17
September 8th, 2019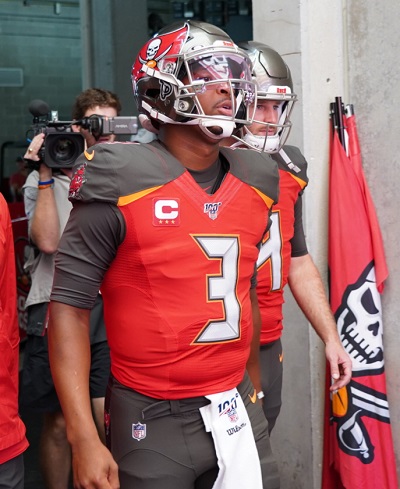 Sloppy, sloppy, sloppy on both sides of the ball and ugly in the red zone on offense.
And don't forget the mind-numbing turnovers by the franchise quarterback.
Welcome to Buccaneers football.
Bucco Bruce Arians is well known for his accountability sheets to call out players. Well. Joe's starting to wish Team Glazer started its own. When is somebody going to stand up and raise hell for the collectively mentally weak roster?
Enough already.
The 49ers are not good. The Bucs are far worse.
San Francisco didn't win a road game all last season, but they did today, 31-17 at the Den of Depression.
Joe is embarrassed by how a home-field advantage seems to mean little to this team. America's Quarterback, Jameis Winston, is supposed to be the veteran leader and he came out flat — mental mistakes and physical mistakes. And there was no blaming the defense or a crappy running game today. The offense put up 10 points; the other seven went to Vernon Hargreaves.
Niners QB Jimmy Garoppolo completed 18-of-27 passes. That's not Mike Smith territory, but that's not good enough against a rusty quarterback with second-rate receivers. The Bucs' pass rush was just about invisible.
Five fumbles for the Bucs (they lost one) and 87 yards in penalties, many in the red zone. C'mon!
Congratulations to Ronald Jones for looking like an NFL player. Major kudos. And Alex Cappa had a great day before allowing a crushing red zone sack late in the fourth quarter. Chris Godwin looked strong on the other side of the field.
Joe sure hopes Mike Evans was still suffering from a flu-like illness. His two catches for 28 yards today are something that just can't happen, if he's healthy.
What a mess.