"This Was Just Bad Football"
August 18th, 2019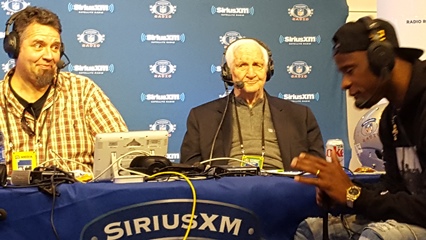 Sometimes it takes a neutral, seasoned and typically optimistic observer to serve up quality perspective.
Bucs fans got that last night from SiriusXM NFL Radio host Alex Marvez, perhaps the hardest working and most savvy NFL analyst.
Marvez was talking Bucs on Late Hits after watching the Dolphins-Bucs game Friday.
First, the topic was general manager Jason Licht and his long contract extension. Marvez reacted like most people do; he failed to laud Licht for doing a fantastic job and earning the extension. Instead, Marvez talked about how Team Glazer either "acquiesced or agreed" to Bruce Arians' desire to ensure Licht was locked into the GM job, likely as a condition of Arians' hire.
Arians himself seems to be the only one to say publicly that Licht is a special GM worthy of a years of guaranteed Team Glazer loot. Team Glazer won't even do it.
Regarding on-field happenings, Marvez shared the harsh reality that the Bucs and Dolphins looked awful Friday.
"That was as bad a preseason game as I had seen," Marvez said. "No excuse. Wet field. This was just bad football.
"For Tampa Bay, you just wonder where is the pass rush coming from," Marvez continued. "How good is the secondary going to be? Is Peyton Barber or Ronald Jones … where are they going to be at as far as a running game goes to complement Jameis Winston?"
Joe has similar questions about the Bucs, especially the pass rush.
Yeah, yeah, Todd Bowles blitzes often. Blah, blah, blah. It's not a cure-all. Joe would caution any Bucs fans who looks up which defense forced more turnovers the last three seasons, Todd Bowles' Jets defense or the Bucs'; you might not like the result.
Every defense still needs linemen who can manhandle guys lined up against them, along with experienced talent in the secondary. The Bucs don't have a many healthy bodies that can do that with the necessary consistency.
Friday night against the Browns, Joe desperately wants to see the Bucs defense step up. Joe's not worried about the offense. There's great talent and better coaching on that side of the ball.