The Broke Division
August 27th, 2019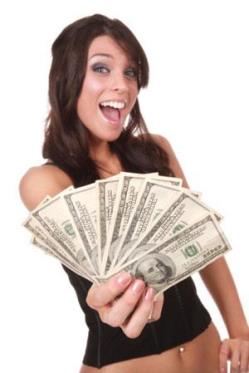 The only thing broke about the NFC South is the Bucs. But when it comes to finances, every team in the NFC South is jammed against the salary cap.
Albert Breer of theMMQB.com got a hold of an internal report within the NFL's Manhattan offices that documents how much cap space is available for each team currently. No surprise the Bucs are among the teams with the fewest dollars to play with.
What did surprise Joe is that the Bucs have company in their own division. Per this report, the Dixie Chicks are in the worst salary cap hell with only a cushion of $3.4 million. The Bucs are at $4.3 million below the cap.
The difference? The Dixie Chicks are three years removed from a Super Bowl season, two years removed from a playoff season and many expect them to contend once again for a playoff berth. The Bucs? Not so much.
Coming in at Nos. 9 and 10 are the Stinking Panthers and the Saints. Those two teams $5.9 million and $7.5 million below the cap, respectively.
What does all this tell Joe? It's expensive to have a quarterback.
Also, Bucs fans like to holler about how this team has lost 22 games the past two seasons yet can barely buy a pot to urinate in because they are in such salary cap hell. Bucs fans should stomp their feet about this, it's outrageous!
You know what's worse? Having the worst team in the NFL and being jammed by the salary cap.
The Cardinals, which had the No. 1 overall pick last year, have the fourth-least amount of space under the cap at $4.7 million. And their No. 1 overall pick of a quarterback is on the first year of his rookie contract!
Don't you almost have to try to be that bad yet have so little cash to play with? Doesn't that actually take effort? Man!
(Hat tip @javiersp15 on the phrase "Broke Division.")
And per the same report, the teams with the least cap space this AM, 5 days from the cutdown.

1) Falcons $3.4M
2) Bucs $4.3M
3) Broncos $4.4M
4) Cardinals $4.7M
5) Vikings $4.7M
6) Steelers $4.9M
7) Giants $5.5M
8) Rams $5.6M
9) Panthers $5.9M
10) Saints $7.5M

— Albert Breer (@AlbertBreer) August 27, 2019