"RoJo's Knee's A Little Sore"
August 18th, 2019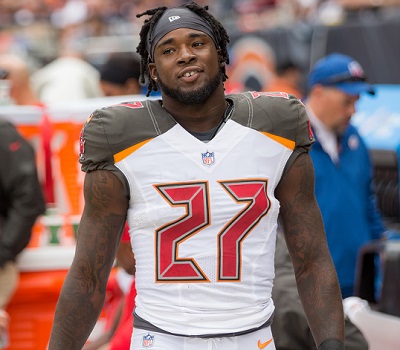 Ronald Jones has a been a Buccaneer celebrated throughout training camp and preseason.
His six August carries for 25 yards have left fans filled with tears of joy.
Yes, maybe, just maybe, Jones is the not guy who left Bucs fans shaking their collective heads last season, when he made playing running back look as difficult as a the AP Calculus exam.
Today after practice, the first since the Bucs beat the Dolphins on Friday night, head coach Bucco Bruce Arians was asked about why running back Dare Ogunbowale was getting a lot of reps with the first team. Arians responded, saying that's largely because "RoJo's knee's a little sore."
Sore knee? No biggie. It happens. But it's certainly something to keep an eye on from a guy who has gotten so little work in his NFL career.
Arians added Ogunbowale has earned those top reps, regardless.