"I Got A Feel For That At The Game"
August 20th, 2019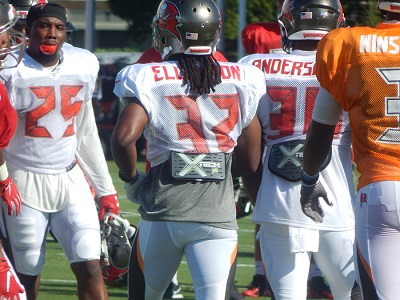 More head coaches continue to turn their noses at preseason football and have their starters watch the game from the sidelines.
Bucco Bruce Arians isn't in that camp.
Yesterday at One Buc Palace, Arians said the Browns will be a good test for his team.
ProFootballTalk.com noted today that a dozen starting quarterbacks have yet to play in this preseason and most of them probably won't see action until September. It's a very impressive list: Tom Brady, Aaron Rodgers, Matthew Stafford, Jared Goff, Philip Rivers, Drew Brees, Carson Wentz, Cam Newton, Ben Roethlisberger, Andrew Luck, Nick Foles and Mitch Trubisky.
The growing wave across the NFL is to treat preseason games like the injuries-waiting-to-happen that they are.
"We'll see how long we play. That'll depend how well we do," Arians said of Friday's Bucs-Browns game. "I have never set in stone how many plays were going to play or how long we're going to play. I got a feel for that at the game."
That "feel" Arians is seeking from his starters? Some coaches have it already.
Preseason is very valuable in assessing players. But it's also unnecessary at the same time — a very odd combination.
A fan told Joe the other day that Jason Licht had undrafted guys like Cameron Brate and Adam Humphries make the team in large part due to their preseason performances. Well, Joe countered that both players also were cut during the 2015 season.
Joe just hopes Arians has the magic formula that gets the Bucs off to a solid start and at least a 3-3 record at the bye week.