Bucs Sign Super Bowl Safety
August 13th, 2019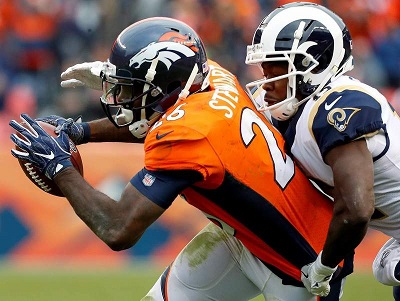 Joe's having a T.J. Ward flashback this morning.
It also feels a bit like the spring, when the Bucs evaluated their secondary and determined they better load on defensive backs in the draft.
Today the Bucs signed former Broncos Pro Bowl and Super Bowl safety Darian Stewart, who has been on the street since he was cut in March.
Stewart, 31, is entering his 10th NFL season. He's got 91 starts and 130 games under his belt.
He spent the last four seasons with the Denver Broncos and broke into the league with the Rams before playing a season with Baltimore in 2014.
Stewart was due about $5 million this season so Denver cut him. Joe won't be quick to dismiss Stewart. The safety market has been wacky across the NFL in the past two years. And Joe is unaware, as of now, what Stewart's contract demands have been — or what the Bucs are paying him.
Regardless, Bucco Bruce Arians and Jason Licht saw an injured Justin Evans, an injured Mike Edwards and inexperience in Jordan Whitehead and Isaiah Johnson. And they picked up the phone — and it wasn't to call Chris Conte.