Bucs A Trending Vegas Pick
August 12th, 2019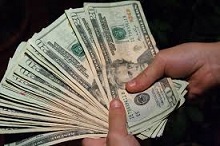 As one could imagine, the Las Vegas Review-Journal writes a lot about sports wagering.
In their gambling look at all 32 NFL teams, the Bucs were up on Saturday and it seems Tampa Bay is moving the needle a bit in on the strip.
Westgate sports book manager Ed Salmons says he likes the Bucs chances — and their fruitful odds — to win the NFC South.
The big cheese at the CG Technology sportsbook says to look for lines moving on the Bucs. Too much action on the win total wager — on the over.
"We've had a couple pretty sharp guys betting the Bucs over and to win the division," CG Technology sportsbook director Tony DiTommaso said. "We're at 6 (Over -180). We're probably going to have to go to 6½ flat (-110)."
Joe's not ready to drop money on the Bucs in either direction. Not yet.
However, if Jameis Winston stays healthy all season, it would one heck of a disappointing season to see the Bucs finish with just six wins.