6 Weeks Of Playing Time For JPP?
August 22nd, 2019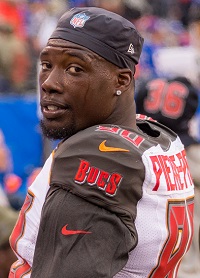 Back on June 1, Bucco Bruce Arians told a national television audience that Jason Pierre-Paul might need six months to return to playing football.
That was the last significant and official update on JPP and his broken neck that Joe is aware of. Anything else has just been speculation, including amateur neurologists and orthopedists trying to interpret JPP's Instagram photos.
Enter NFL Network super insider Ian Rapoport. A noted friend of Arians, he spent time at One Buc Palace early in training camp and told WDAE-AM yesterday that he had a good visit. Asked for his insight on JPP's return, Rapoport said maybe JPP ends up healthy enough to play six games if the Bucs are in a playoff chase.
That seemed to be the best case JPP scenario Rapoport proposed.
"To me, if you get him on the field this year and he looks like himself a little bit, then that is a pretty good outccome of an unbelievably scary situation," Rapoport explained.
Joe would bet more than a few bucks that's exactly what Rapoport was told by Bucs officials.
Joe knows legions of Bucs fans think JPP is magically going to return in October, and contribute, but that would be downright stunning and that scenario has always felt completely unrealistic.