"They're Mistakes, Not Guys Really Getting Their Tail Whipped"
July 30th, 2019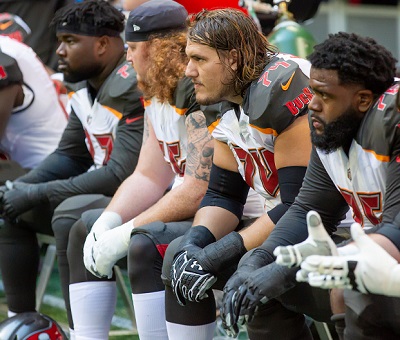 The Bucs offensive line has struggled since the pads arrived for real football on Sunday.
Offensive coordinator Byron Leftwich talked about that today and he sort of made excuses. Well, perhaps it was just one excuse, the offensive linemen are rusty because the league won't let them play real football sooner.
"They're getting screwed because they can't block in the summer," Leftwich said of the O-linemen. "It takes a while in training camp to get everything flowing the way you want it."
Overall, Leftwich is not concerned by seeing the Bucs defense overwhelm his offensive linemen. "They're mistakes, not guys really getting their tail whipped," he said.