The Mirage Of Underwear Football
June 6th, 2019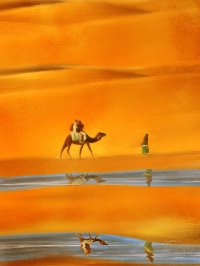 Joe understands Bucs fans are hungry for any morsel of information on their beloved Buccaneers.
So since the vast majority of underwear football practices are closed to the public, any info is welcome in an effort to try to take one's mind off the drudgery of weekday work.
Now yesterday Bucs coach Bucco Bruce Arians spoke highly of the Bucs defensive backs and their abilities to get their hands on balls. Previously, Arians exclaimed the secondary problems are "fixed."
Is getting hands on footballs a sign of strong pass coverage? This is the shell game of underwear football, no pads are worn and hitting or physical contact of any kind is forbidden. It is barely a step up from flag football only with helmets worn.
Arians confessed yesterday that defensive backs getting their mitts on passed footballs doesn't necessarily mean it's strong defensive play.
"It's mostly [DBs playing well] and quarterbacks learning new systems [who] tend to look too long where they want to throw the ball and guys are breaking and making plays," Arians explained. "Some [plays] are poor receiver [plays]. Quarterback trusts his receiver and he doesn't win. He's the one-on-one, he's got to win. So, a couple of them are that way, but yeah the DBs are playing really well."
And there is the mirage of underwear football. What looks like a good play in shorts may not translate to a good play in a real game.
It's sort of like how America's Quarterback, Pro Bowler Jameis Winston, could connect with malcontent wide receiver DeSean Jackson in practice and not so much in games.
But that's another story for another day. Right, DeSean?