Get Ready To Hit
June 6th, 2019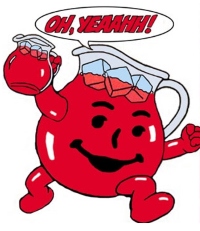 On the third day, Roger Goodell created the first day to hit.
That's essentially when the pads come on for the first time (permissible by the NFL-NFLPA pact that expires after the 2020 season). And by God, Bucs coach Bucco Bruce Arians plans to hit.
Today after the final practice of underwear football season, Arians was asked if he was going to allow players to hit early in training camp.
"Oh, yeah!" Arians said with a chuckle between drinks of water. "You can't learn to tackle unless you tackle."
It was refreshing to hear but not at all surprising to Joe. Remember, Arians is a Bear Bryant disciple. You know, the man behind Junction Boys.
For Arians, like Bryant, the idea of no hitting in practice when allowed is hateful and downright un-American.