Desert Juice
June 20th, 2019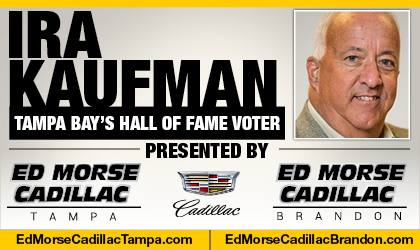 BY IRA KAUFMAN
When Bruce Arians trudged off the field at Charlotte on Jan. 24, 2016, his heady run with the Arizona Cardinals was over.
The worst part? He didn't know it.
It's impossible to overstate the Arians factor when explaining why so many Buc fans enter the 2019 season with optimism. It's the fact that Arians immediately turned around a 5-11 Arizona club upon his arrival in 2013 and went 34-14 those first three years in the desert.
If it's all about Arians, it's fair to ask what went wrong during the two mediocre seasons that led to his brief retirement.
You can start at the end, the brutal end of a glorious 2015 season. Arizona reached the NFC championship game, only to self-destruct with seven giveaways in a 49-15 drubbing by the Panthers.
Yes, on the brink of a Super Bowl berth, the Cardinals never gave themselves a chance.
Still, there was no reason to believe the thrill was gone. In the offseason, Arizona engineered a smart trade with New England that brought in elite pass rusher Chandler Jones.
The Cardinals still had studs like Larry Fitzgerald and Patrick Peterson while Palmer remained an effective quarterback. Then it all came crashing down in the 2016 opener, a 23-21 home loss to New England. With Jimmy Garappolo replacing a suspended Tom Brady, the Pats held on when Chandler Catanzaro, yes, THAT Chandler Catanzaro, missed a 47-yard FG try in the final minute, partly due to a low snap.
"I think a lot of it goes back to the New England game," Arians said. "Had we won the game like we should have, with the field goal, I think the whole season is different."
Broken Limbs, Broken Draft
That setback triggered a 1-3 getaway, with the only win coming in Week 2 when the Bucs trailed 24-0 at the half and were humiliated by a 40-7 margin as Jameis Winston threw four picks and lost a fumble.
Arizona's special teams turned out to be subpar and pass protection emerged as a major issue as Palmer was dumped on his rump 40 times. Despite a sensational 20-TD performance by David Johnson, Arians lost his knack for pulling out close calls.
Arizona went 2-5-1 in games decided by 7 points or less. In the previous two years, Arians was 10-2 in those matchups.
"I know for a fact we're one of the best teams in this league," said frustrated linebacker Deone Bucannon, now rejoined with Arians in Tampa Bay. "It just came down to maybe in certain situations we didn't pull through."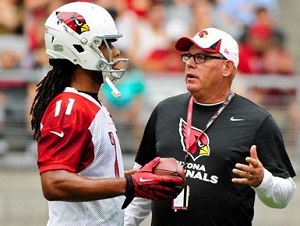 With those 2016 memories in mind, Arians has spent much of this offseason in Tampa talking about playing smart situational football to win the tight games. In the past two years, Buc fans have endured a 2-8 mark in games decided by three points or less.
The season opener also told the tale for the 2017 Cardinals, who saw Johnson suffer a fractured wrist that ended his season.
Palmer broke his arm in Week 7 and Arians watched helplessly as 15 Cardinals were placed on injured reserve.
But all the time, lurking in the background, the biggest culprit was a familiar one – the Cardinals drafted miserably during the final three years of the Arians regime. Even Arians couldn't overcome the slew of mistakes at the top of Arizona's draft board.
By the end of the 2017 season, he had seen enough. Health issues and family concerns were surely major factors, but Arians also had little faith he could once again resurrect the Cardinals in a hurry.
After a year in the broadcast booth, here he is at One Buc Place, declaring this reclamation project less of a challenge than the one he faced in Arizona.
Bruce Arians doesn't need more confidence and he certainly doesn't need more assistant coaches.
What he needs is the same juice he brought to irrigate the desert in 2013.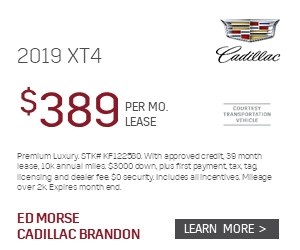 ---
Enjoy TAMPA TWO with Bucs legend Derrick Brooks and The Sage, JoeBucsFan.com columnist Ira Kaufman, is back for a new episode diving into our beloved Buccaneers. It's all presented by Caldeco Air Conditioning & Heating. And the great folks at The Identity Tampa Bay and Joe put it all together.
Enjoy!