My Chat With Panthers GM Marty Hurney
June 21st, 2019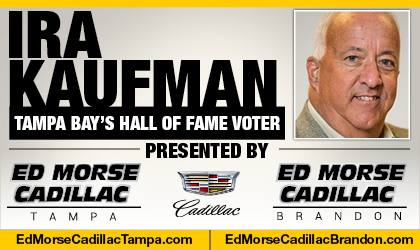 BY IRA KAUFMAN
Don't sleep on the Panthers.
It's easy to forget Carolina was 6-2 at the midpoint last year before Cam Newton's shoulder went south. The injury was a lot worse than anticipated and opposing defenses quickly realized Newton couldn't throw a ball more than 20 yards.
After beating the Bucs 42-28, the Panthers couldn't pull out of a 7-game tailspin that left Ron Rivera's job security in jeopardy.
Marty Hurney, a former sportswriter now in his second stint as Carolina's GM, stuck with Rivera and new owner David Tepper didn't overrule him.
Now Hurney believes Gerald McCoy will contribute to a revival in Charlotte. McCoy may have felt disrespected in Tampa, but the Panthers treated him like a rock star when he visited as a free agent.
"When Gerald came in, six of our guys took him out to lunch," Hurney told me. "I've never seen so many veteran players approach me when they heard Gerald was coming in and ask if we had a real chance to sign him."
McCoy may turn out to be a key acquisition as Carolina focused on the trenches to better compete in what Hurney terms the best division in the league. "Going against him twice a year, we know Gerald's a really good player …  a perfect fit for us," Hurney said.
Bowles Believer
Hurney had strong praise for the Bucs, believing the tandem of Bruce Arians as head coach and Todd Bowles as defensive coordinator is a winning combination.
According to Hurney, the Saints remain the team to beat in the NFC South. He sees the Falcons as a dangerous club, buoyed by the hiring of Dirk Koetter as offensive coordinator.
Tampa Bay's decision to replace McCoy with Ndamukong Suh at defensive tackle is a reflection of Bowles' preference for a 3-4 scheme, according to Hurney. He believes Jameis Winston is a gifted quarterback who will be fully developed by Arians and his staff.
Hurney is one of many NFL executives who consider Bowles one of the league's top defensive minds. The Jets didn't make many key stops the past three seasons with Bowles as head coach, but Hurney agrees with me that Bowles will be far more involved with Tampa Bay's defense now that his focus has narrowed.
In Luke Kuechly and Christian McCaffrey, the Panthers boast some big-time playmakers who have tormented the Bucs over the years. What they don't have is a stud receiver comparable to Mike Evans.
That's why Hurney is counting on young targets like D.J. Moore and Curtis Samuel to elevate their game and provide Newton with more firepower.
Mix-And-Match Approach
It won't take long for the Bucs to get a look at these new-look Panthers, who also signed defensive end Bruce Irvin and center Matt Paradis in the offseason. Tampa Bay travels to Charlotte for a Thursday night matchup in Week 2.
McCoy will be waiting, eager to see his former teammates and eager to show up his former organization. Hurney said McCoy's versatility will allow defensive coordinator Eric Washington to utilize him all across the line.
We didn't see much of that mix-and-match approach during McCoy's nine years in Tampa. Most of the time, opposing guards and centers knew exactly where McCoy was going to line up.
Although McCoy's free-agent visits were limited to the Browns, Ravens and Panthers, Hurney believes there were a significant number of teams interested in the 6-time Pro Bowler.
Former Buc teammate Demar Dotson said the chance to play against Tampa Bay twice a year was a major factor in McCoy's decision to remain in the division.
The overwhelming reception McCoy received in Charlotte didn't hurt, either. "Gerald had so much respect in our locker room before he ever put a foot in it," Hurney said.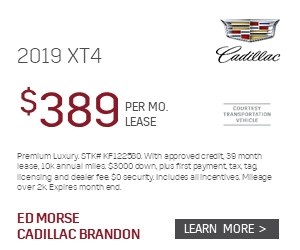 ---
Enjoy TAMPA TWO with Bucs legend Derrick Brooks and The Sage, JoeBucsFan.com columnist Ira Kaufman, is back for a new episode diving into our beloved Buccaneers. It's all presented by Caldeco Air Conditioning & Heating. And the great folks at The Identity Tampa Bay and Joe put it all together.
Enjoy!