"The Missing Piece"
May 17th, 2019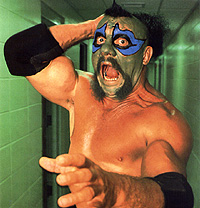 Bucs fans shouldn't fret about a pass rush this fall, despite the very real possibility that both Jason Pierre-Paul and Gerald McCoy may not be on the Bucs' active roster.
Why is that? Well, Bucco Bruce Arians believes the Bucs will find the Missing Link Piece.
In recent years, the Bucs seemed allergic to bringing in veteran free agents once training camp started, with the exception of Gosder Cherilus, unless the player had some connection to Dirk Koetter. Earlier this month, Arians suggested that personnel trend will end because there are always good players to be had in the final days of preseason.
"It's easy," Arians said about why he's not panicking about the defensive line in May. "When we get to training camp, we will have the guys that we want in there. When I was in Arizona, every year that last week we would always add the missing piece.

"We're looking for the missing piece right now. There is somebody out there. John Abraham came in, Dwight Freeney came in, guys that really impacted our defense and Todd [Bowles] did a great job of matching them up. We're nowhere near where we are going to be in September, so we will just wait and see."
This is comforting to know for Joe on a couple of levels. Arians is clearly not drinking the Kool-Aid and realizes his defensive line, as it is currently constructed, is unlikely to be able to get the job done.
Second, Arians said he's already working behind the scenes to find help and that help will come as preseason nears an end.
Who is that Missing Link Piece? Time will tell.