Ronde's Year?
May 8th, 2019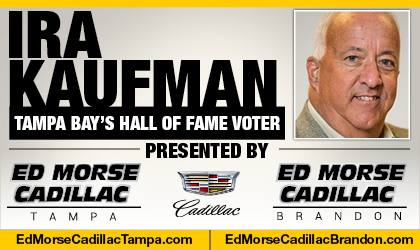 BY IRA KAUFMAN
It should have been his day.
Once again, Ronde Barber has been overlooked. He's used to it by now, seven years after he made his final tackle and defended his last pass for the Buccaneers.
Barber will become the newest member of the team's Ring of Honor this fall, celebrated in a halftime ceremony during the Week 3 home matchup against the Giants.
He'll be surrounded by friends, family and teammates, soaking in a joyous occasion. Once again, Buc fans will be reminded of a defense that was so good for so long, a time when Buc tickets were scarce and big plays were abundant.
But Tuesday's announcement was overshadowed by the somber news that Jason Pierre-Paul suffered a neck injury last week that leaves his NFL career in jeopardy. For a player whose timing on the field was sublime, Barber can't seem to find his proper moment in the limelight.
Barber is well deserving of the Ring of Honor, but there's more to the story. The Glazers are also trying give Barber's Hall of Fame chances a boost for the Class of 2020, a group which will be selected at Miami on the day before the Super Bowl.
Stalled Candidacy
Unlike John Lynch, who has been a finalist for each of the past six years, Barber's credentials for Canton have never been discussed in the meeting room.
That's a damn shame.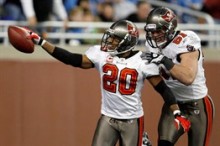 Barber has been eligible for two years now, but my fellow Hall of Fame selectors haven't checked off his name often enough to elevate No. 20 onto the list of 15 modern-era candidates up for consideration.
What's the holdup?
For those many voters who didn't see Barber compete on a regular basis, his accomplishments are chalked up to being a good "system" cornerback, surrounded by lots of good players.
And while Barber would be the first to acknowledge that Derrick Brooks, Warren Sapp, John Lynch and Simeon Rice were indeed difference makers, it was Barber whose majestic career spanned all of these impact players.
It was Barber who was the best player on the field in the biggest game in franchise history, the historic victory in Philadelphia that advanced the Bucs into the Super Bowl. All Barber did that day was force a fumble, successfully defend four passes and return a Donovan McNabb interception 92 yards for the clinching score.
Speaking of touchdowns, the only players in NFL history with more non-offensive TDs than Barber are Devin Hester, Deion Sanders and Rod Woodson.
Finish The Job
The Bucs made a strong push for Barber's candidacy last year, sending out a highlight video to every Hall of Fame selector. The organization will be back at it this fall, trying to change hearts and minds and generate the respect Barber deserves.
While others foolishly label Barber a system corner, I see skill and intelligence in equal measure. I used to call him the smartest football player in the league. Nobody broke down film with more insight, helping Barber post 47 picks, 28 sacks, 15 forced fumbles, 1,028 tackles and 197 passes defended.
Those are extraordinary numbers, but there's more.
We're talking about the most durable defensive back in NFL annals, a guy who went the final 13 years of his career without missing a game.
Don't think Barber wasn't hurt at many points during that incredible streak, but he played through the pain and he played at a very high level.
With Troy Polamalu the only first-time eligible headliner for the Class of 2020, there is an opportunity for Lynch and Barber to add another pewter bust or two in Canton. In 2021, Peyton Manning and Charles Woodson come along as sure-fire newbies, so the time is now.
The Ring of Honor is a heck of a start. Soon, it will be up to my fellow Hall of Fame voters to finish the job.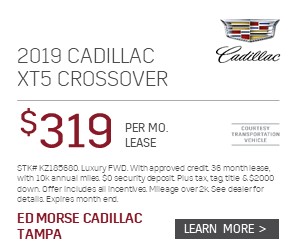 ---
Derrick Brooks Talks About The Bucs' "Gang Of 5;" It's A New TAMPA TWO! Count on the Bucs rookies this year? Turn the focus to the non-rookies. That's the meat of today's episode with Derrick Brooks and Sage JoeBucsFan.com columnist Ira Kaufman. It's all presented by Caldeco Air Conditioning and Heating. Great stuff from The Identity Tampa Bay and JoeBucsFan. Enjoy!!