JPP In Car Wreck
May 2nd, 2019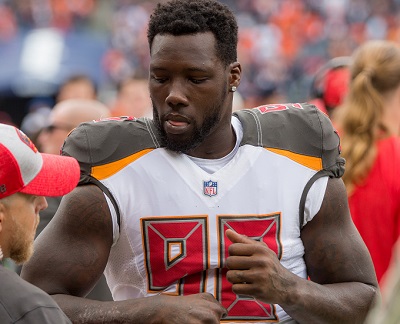 [Update: 9:22 p.m.]
Bucs pass rusher Jason Pierre-Paul was involved in a one-car accident Thursday morning in South Florida, hospitalized and released per TMZ.com.
JPP crashed his SUV around 5 AM in Broward County … and emergency personnel rushed to the scene to take him to the hospital.

The 30-year-old is not accused of any wrongdoing and he was NOT speeding — we're told it was merely an accident.

Sources close to the Super Bowl champ tell us he was released from the hospital and is doing fine.
No further details were provided in the TMZ story. The fact JPP is out of the hospital is clearly a good sign.
Joe will update this story when details emerge.
[Update: 9:22 p.m.] TMZ got a hold of Bucs AC/DC-loving general manager Jason Licht who stated there was a passenger with JPP at the time of the accident and that JPP was not cited by police over the accident. Licht added Bucs medical staff will evaluate JPP in the near future.
(Hat tip @mattsinn.)