"We Will Not Ever Use Talent As An Excuse"
May 11th, 2019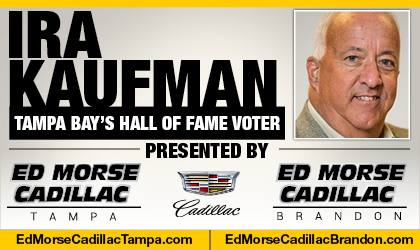 BY IRA KAUFMAN
Bruce Arians has been here before.
He knows what it's like to take a forlorn NFL franchise and mold it into a winning organization — and he knows how to do it quickly.
The question for Buc fans is can Arians duplicate the immediate success he enjoyed in 2013, when he turned a drab 5-11 Arizona club into a 10-6 NFC power.
Arians had already gone 9-3 with Indianapolis the previous season, taking over when Chuck Pagano was diagnosed with leukemia. When he finally got his shot to build his own team from the start, Arians dumped 25 veterans and replaced 15 starters.
That's what you do when you inherit a team that lost 11 of 12 games after a 4-0 start under Ken Whisenhunt. Those 2012 Cardinals were inept in moving the ball, finishing last in total offense and next-to-last in scoring offense.
When Arians looked at that 25 percent conversion rate on third down, he gulped and asked for another beer.
Turning around the Bucs is quite the challenge, despite assurances from Arians that this is an easier construction project.
But is it?
Star Power
The Cardinals already boasted two Hall of Fame caliber players in Larry Fitzgerald and Patrick Peterson. They acquired veteran quarterback Carson Palmer, added John Abraham and Karlos Dansby and drafted Tyrran Mathieu.
Sixth-round pick Andre Ellington averaged 5.5 yards per carry and second-year pro Michael Floyd turned into a 1,000-yard receiver.
Arians brought in 18 new coaches to develop that talent, installing Harold Goodwin and Todd Bowles as coordinators.
"It's going to be fun," Dansby said after absorbing the Bowles playbook. "We're going to be fast, a lot of energy. It's going to be exciting. Very aggressive."
We're hearing the same descriptions regarding the 2019 Buc defense, which has been rocked in recent days by bleak news concerning Jason Pierre-Paul and Kendell Beckwith.
A lock-down corner like Peterson became a key element for Bowles, allowing him to blitz extensively. Fitzgerald, whose production tumbled while catching passes from four quarterbacks in 2012, regained his perch as a superstar target.
"It's not like we've got some guy who doesn't know what he's doing," Fitzgerald said before the 2013 opener. "Coach Arians knows how to get footballs into his playmakers' hands."
No Talent Excuses
Arians utilized 2-tight end sets often in Arizona, and that preference shouldn't change with O.J. Howard and Cameron Brate on this roster.
The 3-man front of Calais Campbell, Darnell Dockett and Dan Williams proved especially stingy against the run.
In Mike Evans, Arians has his new version of Larry Fitzgerald, a prolific receiver who can be trusted to make the difficult catch even when covered tightly.
What about Tampa Bay's version of Patrick Peterson?
Don't even go there.
If Peterson was wearing pewter this fall, Bowles would have a matchup answer for Julio Jones and Michael Thomas. Instead, a young secondary figures to struggle unless this staff and these players can cobble together a consistent pass rush.
Those 2013 Cardinals were gritty. They were physical. They were a tough team to play against.
They were 10-5 heading into the season finale against a powerful 49ers team that would reach the NFC title game. Arizona spotted San Francisco a 17-0 lead before dropping a 23-20 decision on a last-second field goal.
Arians used that disappointment to fuel a playoff run the following season, Arizona's first postseason appearance since 2009. It is the presence of Arians and his impressive track record that gives Buc fans hope he can repeat his resurrection act.
"I think the sky is the limit for us," Arians said upon taking the Arizona job. "We will not ever use talent as an excuse. We've got talent. It's just doing the little things every day, getting better one day at a time, one play at a time."
That time is now.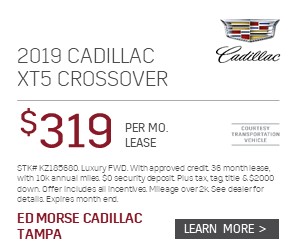 ---
Derrick Brooks Talks About The Bucs' "Gang Of 5;" It's A New TAMPA TWO! Count on the Bucs rookies this year? Turn the focus to the non-rookies. That's the meat of today's episode with Derrick Brooks and Sage JoeBucsFan.com columnist Ira Kaufman. It's all presented by Caldeco Air Conditioning and Heating. Great stuff from The Identity Tampa Bay and JoeBucsFan. Enjoy!!