Devin White's Big-4 Linebackers
May 6th, 2019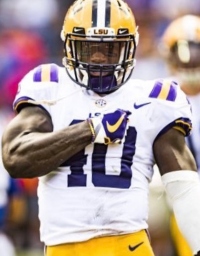 Bucs rookie defensive savior linebacker Devin White isn't a newbie to the game of football like Jason Pierre-Paul was when he played college ball.
White is a lifelong football guy.
And as a football fan and student of the game, White has his favorites.
Joe heard many weeks ago that White was a Patrick Willis fan, the seven-time Pro Bowl linebacker he watched often and a guy he compared a bit to himself.
But White went deeper than that on the Chris Simms Unbuttoned podcast recently. White told the former Bucs QB that Luke Kuechly, Deion Jones and Kwon Alexander are on his A-list.
That's awfully interesting considering Jones and Kuechly are in the NFC South, and Kwon is the guy White is replacing. Jones will see Kwon and Kuechly, who just turned 28, in Weeks 1 and 2, respectively.
No, Joe didn't want the Bucs to draft White, but Joe absolutely can't wait to see him play. It'll be so intriguing in the first two games to see how two creative and seasoned playcallers, Kyle Shanahan and Norv Turner, try to exploit a very aggressive rookie linebacker who is bound to be super hyped in the home opener and in the Thursday night game soon after.