The Business Of Winning Football Games
May 13th, 2019
It's time to move on.
There's a chance that Jason Pierre-Paul's latest health calamity won't derail an accomplished career.at the age of 30. There's a chance JPP rebounds from a fractured neck and reinforces his reputation as an impact pass rusher.
I'm not taking that chance.
This is a serious neck injury, not the loss of fingers during a 2015 fireworks mishap. Give JPP all the credit in the world for overcoming that trauma. He could have called it a day and retired with a bulging bank account and his senses still intact.
No one questions this man's toughness and passion for the game, but a neck fracture is different … a lot different.
And although the Bucs watched the March 17 deadline pass that guaranteed JPP $7.5 million, they need to do do the smart business decision and release him.
Yes, they will miss his 12.5 sacks and his versatility, but the Bucs cannot count on Pierre-Paul's availability this fall. His career could very well be over, and that's a shame. Another shame would be for this organization to hope against hope that No. 90 will contribute significantly to the 2019 Bucs.
"It's one of those 5 or 6-month things and go from there," Bruce Arians says. In other words, Pierre-Paul could be back in November, best-case scenario. Doctors won't even check his progress until September, when the games count.
For a team with less than $2 million in cap space, the Bucs can't afford to bank on a miracle.
Cut your losses and move on.
Pierre-Paul wasn't going to be a Buc for much longer, anyway. He is slated to become a free agent in 2021. Nobody is suggesting this guy will be easy to replace in the fall. He was going to be a versatile piece in the toolbox Todd Bowles will unveil, but now it's time to find another defensive weapon.
He's probably not on the current roster.
Street Help Suits Arians
On Saturday, I asked Arians about his frustration regarding the uncertainty surrounding Pierre-Paul and Gerald McCoy. One was damaged in a car wreck, the other by the lack of conviction shown to him by his organization.
"It's easy," Arians said. "When we get to training camp, we will have the guys that we want in there. When I was in Arizona, every year that last week we would always add the missing piece. We're looking for the missing piece right now. There is somebody out there.

"John Abraham came in, Dwight Freeney came in, guys that really impacted our defense and Todd did a great job of matching them up. We're nowhere near where we are going to be in September, so we will
just wait and see."
When those final cuts come down in early September, some prominent veterans will be shown the door. Some of them will be edge rushers viewed as too pricey.
Arians will be looking to pounce. He'll need the skinny provided by his pro scouts and a fat bankroll to add proven talent. There's no getting around it — this injury is a significant blow. Pierre-Paul's production in 2018 made Jason Licht look like a smart GM, well worth the third-round pick sent to the Giants.
But things have changed.
Even without undergoing surgery, Pierre-Paul now faces a very uncertain future. He's used to playing 60-plus snaps per game, swapping blows with burly offensive linemen who have no inclination to go easy on an impaired opponent.
Move on, Bucs, and open up new opportunities. Wish Pierre-Paul the best of luck and go about your business.
The business of winning football games.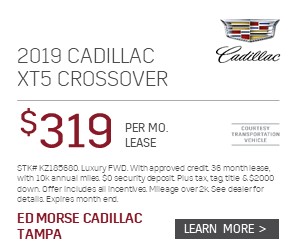 ---
Derrick Brooks Talks About The Bucs' "Gang Of 5;" It's A New TAMPA TWO! Count on the Bucs rookies this year? Turn the focus to the non-rookies. That's the meat of today's episode with Derrick Brooks and Sage JoeBucsFan.com columnist Ira Kaufman. It's all presented by Caldeco Air Conditioning and Heating. Great stuff from The Identity Tampa Bay and JoeBucsFan. Enjoy!!