The Optimist's Guide To The Postseason
May 6th, 2019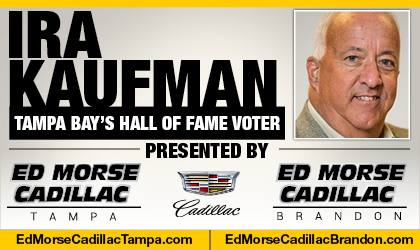 BY IRA KAUFMAN
When you wish upon a star …
It's the beginning of May, rookie mini-camp is dead ahead, and Buc fans are entitled to dream a little dream. They have the right to assume the best for the roster taking shape at One Buc Place under Bruce Arians and a staff of thousands working behind the scenes.
They have stood by this forlorn franchise long enough to earn the right to play the "what if" game. The rules are simple: Whip up a bunch of positive scenarios for the 2019 Bucs, knowing you can't always get what you want.
Start with the guy under center. He goes by the name of Jameis Lanaed Winston, but that name is mud in certain scattered parts of the Bay area.
Suppose the quarterback whisperer breathes sweet nothings into Winston's ear and gets him to the next level?
That's not far-fetched. Yes, Winston has thrown 58 interceptions and lost 18 fumbles as a pro, but he also averages 12.4 yards per completion, tops among all active quarterbacks.
His career average of 7.6 yards per pass attempt is tied with Drew Brees and ahead of Tom Brady and Matt Ryan.
There's a lot to work with.
Many of Winston's picks seem to come at the worst time, but here's some perspective. His career interception rate of 3.0 percent seems high, until you realize it's lower than Brett Favre, John Elway, Kurt Warner, Warren Moon, Jim Kelly, Roger Staubach, Fran Tarkenton, Dan Fouts, Bart Starr, Sonny Jurgensen, Johnny Unitas, Len Dawson, Bob Griese, Otto Graham, Terry Bradshaw, Y.A. Title, Joe Namath, Ken Stabler, Norm Van Brocklin and Bobby Layne.
That's 20 Hall of Famers.
"Give him a running game, give him a defense and see how good he can be," Arians says. "I think we can limit turnovers. Never get rid of them, there's nobody that ever does it, but you can limit turnovers."
Suppose Ronald Jones runs with some juice this fall?
That 1.9 average yards per carry as a rookie was absurd, lowest in the league for any back with at least 12 carries. That came after a preseason when he averaged less than a yard per carry.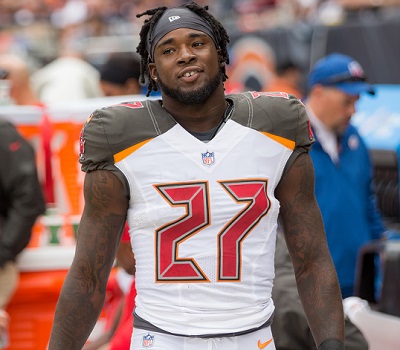 He can't be that bad. Work on his confidence, give him some better blocking and you just might have an effective change-of-pace option behind Peyton Barber.
"Ronald was very young," says Jason Licht. "I don't say immature in the sense of being a problem, just young, getting into the league at 20 years old. Lot of expectations on him. A lot of times throughout the preseason, it just seemed like every time we handed him the ball, there was somebody in the backfield. "Nobody's given up on Ronald Jones. I expect Ronald Jones to have a big jump this year."
Suppose O.J. Howard stays healthy?
This is a big man who has averaged 16.6 yards per catch in each of his first two NFL seasons. That's a very good number for a speedy wide receiver and an extraordinary number for a tight end.
Howard's problem has been staying on the field long enough to develop more of a rapport with Winston. He was targeted only 48 times all of last season, when his average of 11.8 yards per target ranked second in the NFL to Seattle wide receiver Tyler Lockett.
Travis Kelce was targeted 150 times. There were 136 footballs flung in the direction of George Kittle. If Howard gets 100 targets this fall, he'd be a good bet to reach the 1,000-yard mark.
Suppose Devin White is the real deal?
At least one Buc observer in the local media has White already ticketed for a bust in Canton. Slow down. How about some consideration for the Pro Bowl? That would be a big win for Tampa Bay.
If White registers 100 tackles, 4 sacks, 2 picks and a couple of forced fumbles, no Buc fan would complain about bypassing Josh Allen or Ed Oliver.
Suppose Mike Edwards makes an impact as a third-round defensive back? The 99th overall pick has an opportunity to win the job at slot corner or safety and showcase his skills in run support and as an effective blitzer.
Edwards has already made a strong impression on the coaching staff with his understanding of defensive schemes.
"The game comes easy to me," Edwards says. "I've been playing football for a long time. I study the game and I love the game. It all just comes natural to me. I really love the game and I take pride in
how I play."
This playoff drought has to end sometime.
"I've seen this town light up for football," says quarterbacks coach Clyde Christensen, a former member of Tony Dungy's staff in Tampa. "I've seen that stadium light up and I've seen some big games in that stadium. We're going to do it again. It's pretty neat stuff to be a part of that."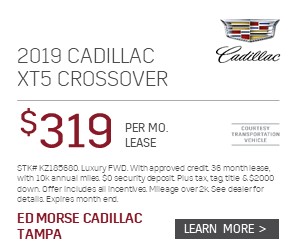 ---
Derrick Brooks Explains He Was "Surprised" By Bucs Draft; That & More On A New TAMPA TWO!
Sage JoeBucsFan.com columnist Ira Kaufman joins Hall of Famer Derrick Brooks on this new TAMPA TWO presented by Caldeco Air Conditioning and Heating.
In a classic exchange, Brooks says, "I'm just going to keep my mouth shut about that pick." Great stuff from The Identity Tampa Bay and JoeBucsFan. Enjoy!!