Tampa Bay Gang Of 5 Will Drive The Season
April 29th, 2019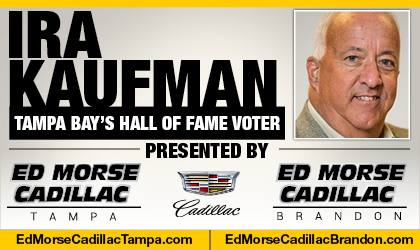 BY IRA KAUFMAN
Draft weekend has come and gone. We're three months from training camp and the season opener will be here in a flash.
So where does your favorite football team stand? On shaky ground.
After the smoke settled from those victory cigars handed out in the draft room, the Bucs appear to have major depth issues all along the watchtower. A new coaching staff has a challenging role to fill if this franchise plans on playing relevant games in late fall.
Jason Licht is right about one thing — you can't address all your needs in a single draft class. Not if you have as many needs as the perennial basement dwellers of the NFC South.
What happens if Jameis Winston or Peyton Barber goes down?
Can the Bucs realistically expect the same durability from the offensive line?
Can anyone replace Jason Pierre-Paul, if necessary?
Every NFL team craves more depth, but Tampa Bay's holes seem deeper than most, even after adding eight draft picks.
Devin White has the look of an impact performer. He shares Kwon Alexander's natural leadership qualities, plus he's a better player. He's not on this team unless Todd Bowles leads the charge, so White will be given every opportunity to showcase his prodigious skills.
Buc fans haven't seen a defensive player with White's closing speed since Derrick Brooks was roaming Raymond James Stadium, laying out Michael Vick. But let's not get caught up too much in the rest of this draft class in terms of the upcoming season.
"Lost Souls"
Sean Bunting, Jamel Dean and Mike Edwards may have their day, but that day figures to be sometime in 2020. My focus is on former premium draft choices who have yet to make their mark, the lost souls of Buccaneer past.
Start with Winston, saddled with a 21-33 career record and a penchant for giveaways. Enter Bruce Arians, Byron Leftwich and Clyde Christensen, all vowing to raise Winston's game, even as the stakes are raised regarding his NFL future.
And we haven't forgotten about you, Ronald Jones. You averaged 1.9 yards per carry as a second-round pick, which is hard to do even if you try. Yes, you were hit in the backfield too many times because of poor blocking, but you gave Buc fans no reason to believe you're a keeper.
Another former second-round choice, Noah Spence, has spent the past two seasons both injured and ineffective. He was drafted as a defensive and in a 4-3 scheme and will now be asked to play linebacker in a 3-4 base. He'll either rise to the challenge or hit the free-agent market in 2020, desperate for a job.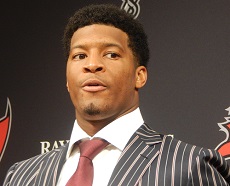 C'mon down, Vernon Hargreaves, and take a seat. You teased Buc fans with a decent rookie season, starting all 16 games in 2016 and posting your only NFL interception. Bowles wants you back at your natural outside position at corner, playing press coverage. You're excited, but don't get too excited … Julio Jones and Michael Thomas are waiting for you.
And as for you, Justin Evans, you've got some explaining to do. Instead of building on a solid rookie year at safety, you took a step backwards in 2018, before a toe injury landed you on injured reserve in December.
There's your Gang of Five, a group which will largely determine the fate of the 2019 Buccaneers.
They say coaching matters. I say prove it.