No Chef Hat For Jason Licht
April 1st, 2019
BY IRA KAUFMAN
Lay off Jason Licht on this one.
Licht's 27-53 mark as GM of the Bucs speaks for itself, but it's not fair to blame him for how this organization cooks the groceries Licht has provided for the past three seasons.
Licht's power over personnel grew markedly when Dirk Koetter replaced Lovie Smith in 2016. The first player Licht drafted in his enhanced role was a cornerback out of Florida who excelled at press coverage.
But a funny thing happened to Vernon Hargreaves upon his arrival at One Buc Place. Koetter's new coaching staff tried to turn Hargreaves into an off corner.
Hargreaves sucked it up and gave it a try, but his frustration kept mounting. He kept his mouth shut while Licht undoubtedly stewed in the executive suite.
Flash forward to 2018 and the decision to draft Carlton Davis, an aggressive defensive back out of Auburn, late in Round 2. Once again, Buc fans watched in disbelief as yet another press corner was told to play well off the line.
Davis did what he was told and tried to maintain his confidence — even though Mike Smith's scheme showed little confidence in him.
And all the while, Licht stewed.
Stuck In Publix
Remember when Bill Parcells carped about his right to shop for at least some of the groceries if he was responsible for cooking the meal? It was a classic sound bite, vintage Parcells, venting about feeling powerless to some degree.
In Licht's case, he roamed the aisles of Publix but was frozen out of the kitchen when it came to preparation.
Licht and Koetter tried to maintain a good working relationship, but it wasn't easy. The coaching staff wanted more talented players while the personnel side wanted more creative assistants.
That's just the way it goes when you post consecutive 5-11 seasons with jobs on the line.
As Hargreaves heads into his fourth pro season, Buc fans still don't know what to expect. Injuries have slowed his development, but Hargreaves hasn't made much of an impact in his 24 NFL starts. His only pro interception came against Drew Brees in a riveting victory against the Saints that left the Bucs at 8-5 and in control of their playoff destiny due to a five-game winning streak.
Since those heady days, Tampa Bay has dropped 24 of 35 games and Hargreaves has dropped in stature. He seemed born again on Monday, standing at a podium at One Buc Place and sending out props to Bruce Arians for instilling confidence in him.
Rock-Bottom Opportunity
Arians is an in-your-face coach and he wants in-your-face cornerbacks. It's not a stretch to suggest Davis is also ecstatic about a more aggressive approach under Todd Bowles.
It may not work. In fact, if the pass rush falters, this new approach could be a disaster. But how much worse can it get?
Opponents posted a 110.9 QB rating against the Bucs, tops in the league. They completed 72.5 percent of their throws, tops in the league. They averaged 8.2 yards per pass attempt, tied for tops in the league.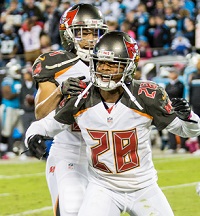 You get the picture.
This is an opportunity for Hargreaves to flourish in the final year of his rookie contract, perhaps earning a franchise tag or a contract extension with the Bucs. This is a chance for Davis to prove he was a savvy choice with the 63rd overall pick.
Licht can't wait to see if he can turn the corner with these guys. For three years, he has held his tongue and stayed out of the kitchen.
Most importantly, it appears a Buccaneer coaching staff is finally cooking with gas.
Ira Kaufman began covering the NFL as a New York Giants beat writer in 1979. He arrived on the Buccaneers beat in 1985, Finally, the corporate leash was removed from his neck when he joined JoeBucsFan.com in July 2016. The award-winning Ira Kaufman Podcast fires twice per week, and Ira's columns appear thrice weekly, except when Ira is on special assignment. Tampa Bay's only Hall of Fame voter also is a popular guest on various national radio and on local TV. He's also co-host of TAMPA TWO at The Identity Tampa Bay, which returned to its regular format last month.