Bucs Uncensored Host Justin Pawlowski Arrested On Felony Charges
April 17th, 2019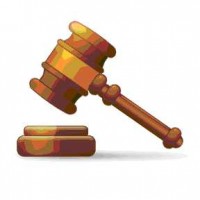 UPDATED, April 18 – It's a sad day at JoeBucsFan.com world headquarters.
A longtime friend and contributor here was arrested on multiple felony charges that are deplorable.
A former voice on the Buccaneers Radio Network, official USF Bulls football broadcasts, WDAE-AM 620 and the defunct 98.7 FM The Fan, Bucs Uncensored host Justin Pawlowski was jailed Wednesday on multiple charges related to soliciting a 14-year-old boy.
The Tampa Bay Times wrote up a story linked here. Pawlowski was released on bond from Pinellas County Jail. Joe sent a text message to Pawlowski and did not hear back.
The wildly popular Bucs Uncensored podcast is owned completely by Pawlowski and launched on JoeBucsFan.com in 2016. It's been a year-round production since then. JoeBucsFan.com has never paid Pawlowski for the podcast and Pawlowski has not worked for JoeBucsFan.com since he provided subscription NFL Draft coverage here as an independent contractor in 2011.
Joe met Pawlowski more than 10 years ago and he may have been the first local sports media personality to embrace JoeBucsFan.com. "The Joes" were regularly interviewed on his WDAE weekend show when the website had less than 1,000 visits per day, versus the 20,000-plus per day it has now. Joe and Pawlowski crafted the idea for Bucs Uncensored, the annual Training Camp Takeover and more.
Of course, Joe is completely stunned by the charges and certainly doesn't condone anything related to these charges in any way. The future of Bucs Uncensored is unknown. Joe wants to see the legal system ruling and arrest affidavits before rushing to a firm public judgment.
Regarding the big annual draft party at Buffalo Wild Wings in South Tampa on Thursday, April 25, the party will go on led by the Bucs Mob fan group. Several dozen Bucs fans are flying in from out of state and fan passion for the Buccaneers has nothing to do with what happened today.