Bucs Trading Up To No. 1?
April 15th, 2019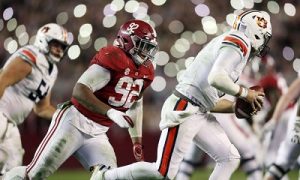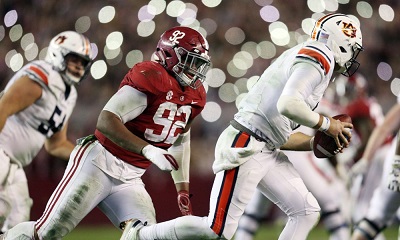 It's not farfetched to consider the Bucs trading up in this draft, and one longtime draft analyst and NFL executive sees the Bucs doing just that.
Of course, the Bucs have many needs. That's what happens when you're 5-11 in consecutive seasons and flunk free agency. But perhaps the Bucs' greatest need is simply to not screw up this year's first-round pick. They cannot miss on a high-impact player.
How far the Bucs trade up is another story. Joe doesn't see the Bucs trading all the way to the top of the draft. But Pat Kirwan does, per his Friday mock draft on SiriusXM NFL Radio.
Kirwan, the former Jets personnel chief, linebackers coach and Bucs scout, projected the Bucs to trade up to No. 1 in order to draft the top player on many draft boards. It's also the guy Kirwan said is "No. 1 on my draft board" and "the safest player in the draft."
He's defensive tackle Quinnen Williams out of Alabama.
The Bucs would send Gerald McCoy to Arizona for that No. 1 overall pick, along with their No. 5 pick and second-round selection, per Kirwan. Arizona has more than enough salary cap space to accommodate McCoy and make him an instant starter, he added.
No, Joe doesn't like this deal. But Joe certainly would understand it if Bucco Bruce Arians and Jason Licht thought Williams was that much of a can't-miss player.
Again, the Bucs just can't screw up this first-round choice — kind of like Arians did with a hand in a long string of bad first-round picks in Arizona.