Bruce Arians' First Round Picks In Arizona
April 10th, 2019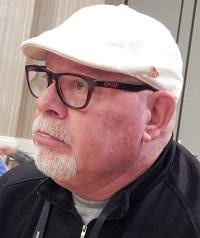 Hold your noses, Bucs fans.
No, Bucco Bruce Arians wasn't the general manager in Arizona, but you can safely bet he was a very powerful force in personnel after his first season there, a 10-6 campaign for the 2013 team that was coming off a 5-11 finish.
So how did Arians and friends perform with first-round picks? It's not pretty. Here's a summary:
2013 Jonathan Cooper, No. 7 overall, Guard – BUST
2014 Deone Bucannon, No. 27 overall, Safety/Linebacker – Didn't perform to draft level, now with Bucs.
2015 D.J. Humphries, No. 24 overall, Left Tackle – Has played in just 27 games through four seasons.
2016 Robert Nkemdiche, No. 29, Defensive Tackle – After two rough seasons, he finally was having a breakout season last year but blew his knee out in November.
2017 Haason Reddick, No. 13 overall, Linebacker – Lost starting job to begin the 2018 season, came on strong in second half of the year. A work in progress.
Make no mistake, Arians is calling the shots on the Buccaneers' first-round pick this month. There's no way the Bucs are drafting anyone that doesn't get the Arians seal of approval.
Joe hopes Arians has gotten smarter/luckier.
Vinny Lecavalier is talking Lightning playoffs. How fun is that! It's another great production from Joe's friends at The Identity Tampa Bay.