Bucs (Finally) Sign Ex-AAF Safety
April 10th, 2019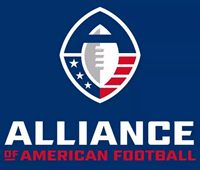 UPDATED 4:42 p.m. – It is unbelievable to Joe that when the AAF folded its tents, Bucs scouts, armed with contracts, didn't flood the league's suddenly-out-of-work players with offers.
After all, we are talking about an NFL team that had 22 losses in two years and for much of last season had the worst defense any human being ever laid eyes upon.
So now a week after the AAF — run by former NFL folks — shut down operations, the Bucs finally decided they might be able to find someone that could be a backup in a (formerly?) gutless defense.
Today the Bucs signed ex-San Antonio Commanders safety Orion Stewart, per an official Bucs news release.
Now Joe isn't saying these AAF players could be the difference between the Bucs making a Super Bowl run and another 11-loss season, but Joe finds it hard to believe a half-dozen or so AAF defenders couldn't at least give the Bucs depth heading into training camp and maybe a few could make the team.
It got to a point that Joe believed the Bucs were saying to scouts of AAF expatriates, "Yeah, we've had an atrocity of a defense the past two years but we're good. We don't need any help, but thanks."
Stewart, 25, was an undrafted out of Baylor and signed with the Broncos in 2017. Time with the Bills, Giants and Redskins, as well as the Broncos, didn't result in any regular-season snaps.
The interception that started our last drive. 😍

Get another! @OStewBU pic.twitter.com/pNPtm2R6Ho

— San Antonio Commanders (@aafcommanders) February 10, 2019