Bruce Arians: JPP Might Return Next Week
April 24th, 2019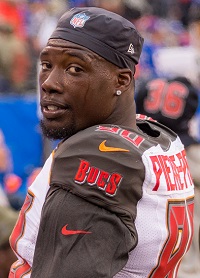 Interesting nugget dropped by Bruce Arians today after practice at One Buc Palace. 
Chatting about Lavonte David returning after missing time earlier this week but looking like a total master of the new playbook, Arians noted David's experience shows up and the Bucs need more of that on their defensive roster.
And he hopes it will come in the form of Jason Pierre-Paul after the NFL Draft.
JPP has been M.I.A. for voluntary workouts; most of his teammates reported for work and Arians' opening day speech on April 1.
"He brings that veteran presence that we don't have a lot of on defense," Arians said of David. "And hopefully Jason's hopefully going to be in next week and we can add more veteran presence to the defense."
No mention of a veteran presence who wears No. 93, of course, as he opts to stay away from the team that drafted him No. 3 overall in 2010.